Video of Somalian president allegedly exchanging heavy blows with his vice-president is fake news
A video that's been serving rounds on the internet alleges that Somalian President, Mohamed Abdullahi Mohamed and his vice, Mahdi Mohamed Guled, were caught exchanging blows during a live address after a disagreement.
The incident as can be seen in the video, occurred during a press conference with people claiming little or no knowledge of the cause of the disagreement some claim that it's because Somali has never had peace since they broke away from Somalia.
In the short video, a man alleged to be the Somalian president is seen suddenly standing up and starts punching his vice, with the latter responding, leading to a serious fight as those around attempted to separate the duo while Journalists try to capture the moment.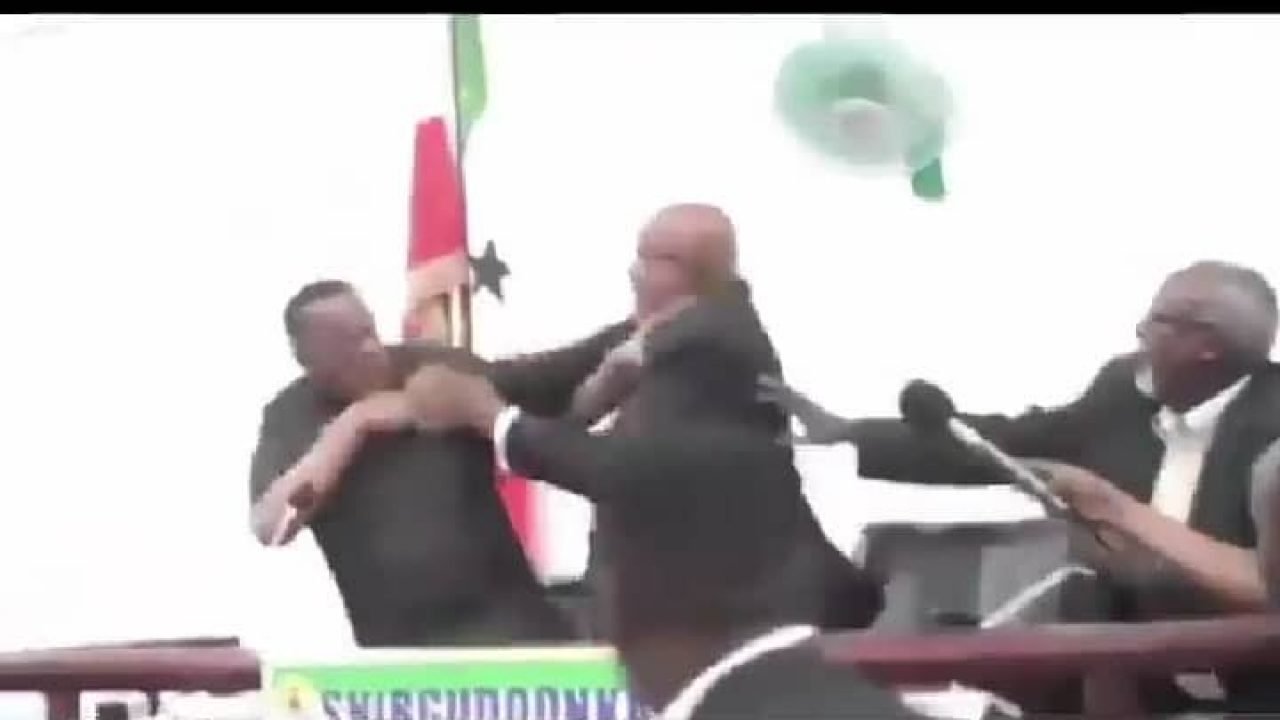 However, we did some digging and we can tell you that what is being reported is not what is happening as it's neither the President nor his vice exchanging fisticuffs in the video.
According to our findings, the original video was uploaded on a YouTube page by one Somaliland media station, Dhamays Media Production in September of 2015.
The video which has over 1 million views is over 20 minutes long and has the caption, Daawo Dagaalkii Shirgudonka Golaha Wakiilada Somaliland which means "Watch the war on the speaker of the House of Representatives for Somaliland".
From the video, it's gathered that the fight occurred between the Speaker of the House of Representatives for Somaliland, Abdirahman Mohamed Abdullahi and Bashe Mohammed Farah, the first Deputy Speaker.
What is said to have caused their fight is that Bashe Mohammed Fara, allegedly spoilt the image of Somaliland in International community face — it's reported that he'd tried to stage a coup for the parliament before the Speaker of the Parliament, Abdirahman challenged him.
It however isn't clear what was said before the fight began as it was spoken in their native language.
Mohamed Abdullahi Mohamed has served as the 9th and current President of Somalia, since 16th of February 2017, he was previously a Prime Minister in Somalia.
Here's a short clip of the video below,