#EndSARS: "You are in no place to speak on our behalf" – Actress Jemima Osunde says to Ubi Franklin
Nollywood actress, Jemima Osunde and TV host, Ubi Franklin were at loggerheads on Twitter, on Monday, over a comment, the actress made on Ubi's visit to the police headquarters, in Abuja.
Recall that Ubi Franklin, alongside Davido and other team members, visited the Inspector General of Police yesterday, at the Police headquarters.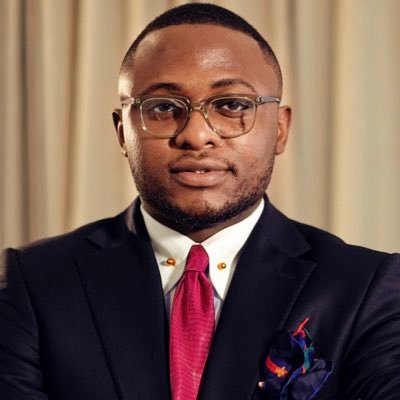 Jemima took to Twitter to blast Ubi for joining the 'fem' crooner on the visit, adding that she and other Nigerians did not send him and has no right to speak on their behalf.
She tweeted,
"I don't know about you but I didn't send Ubi Franklin me Dbanj to represent me. #SARSMUSTEND"
In response, the music executive stated that he didn't join the visit to represent Jemima, and urged the actress to feel less important, as he ordered her to shut up.
The 24-year-old model, got very furious that Ubi ordered her to shut up, she however told him, that she's important and gave a note of warning, that he would never be able to shut her up.
In her words,
"First of all, not in a million years or in your wildest imagination will you be able to shut me up. Even as an 'accompaniment' you ain't it! Not now not ever! As a matter of fact, I am IMPORTANT! We all are and this is OUR fight. You are in no place to speak on our behalf.

"You accompanied him there to do what?? What makes you think you have the right to go into a closed meeting to discuss something that concerns all of us? Posting pictures and whatnot of you smiling while at it when people are dying. No, not now not ever."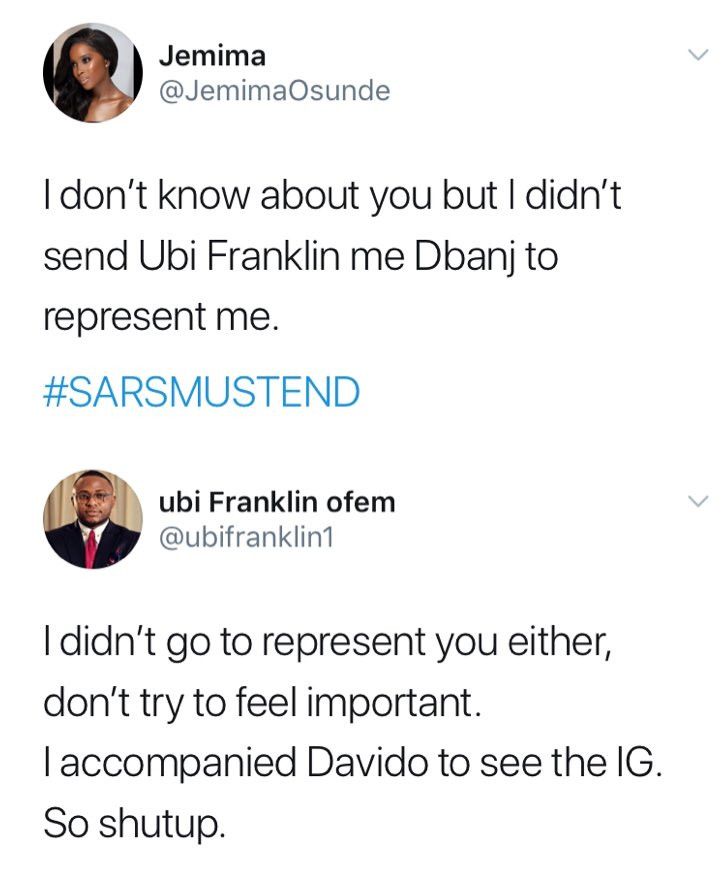 ​