"End SARS didn't make any impact" – Actress Didi Ekanem, says, as she recounts horrible experience with Lagos State Task Force
Nigerian actress, Didi Ekanem has said that the EndSARS protest that was staged in different parts of Nigeria in October, didn't make any impact on the Nigerian government.
According to her, security operatives in the country are still harassing innocent citizens on the street.
Recounting the horrible encounter she had with the Lagos task force, yesterday, November 18th, she revealed that officials of the task force seized her car and wasted her time from 9 am to 10 pm, before allowing her to go after being harassed by their commander and paying a huge sum of money to collect her car keys.
In her words,
"So yesterday, I made a one way U-turn on my way out, and before I could even complete the turning, I saw 10 task foe heavily armed men pointing guns at me with loud screams. As I opened my door, they threw me out of the drivers seat, seized my key and told me to go to the back seat with 4 policemen. At that point, I started crying and begging them buy they wouldn't have it. They took me to an unknown destination, according to them, it's where we will wait for their commander to come and decide what to do to my car.

"From 10-2pm, 5 hours, we waited for their commander to come. While waiting, I had cried out my eyes cos I was uncomfortable and hungry. To make matters worse, I was intensely harassed by one of them who was almost trying to use play to touch my breast. At that point, I lost my cool and flipped on him and he started saying that he's only trying to help me".
Read her full account below,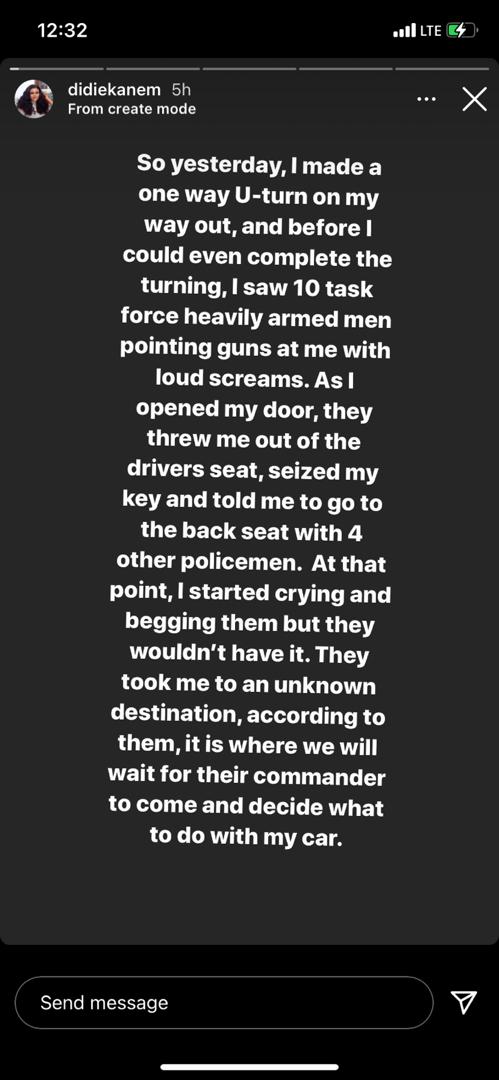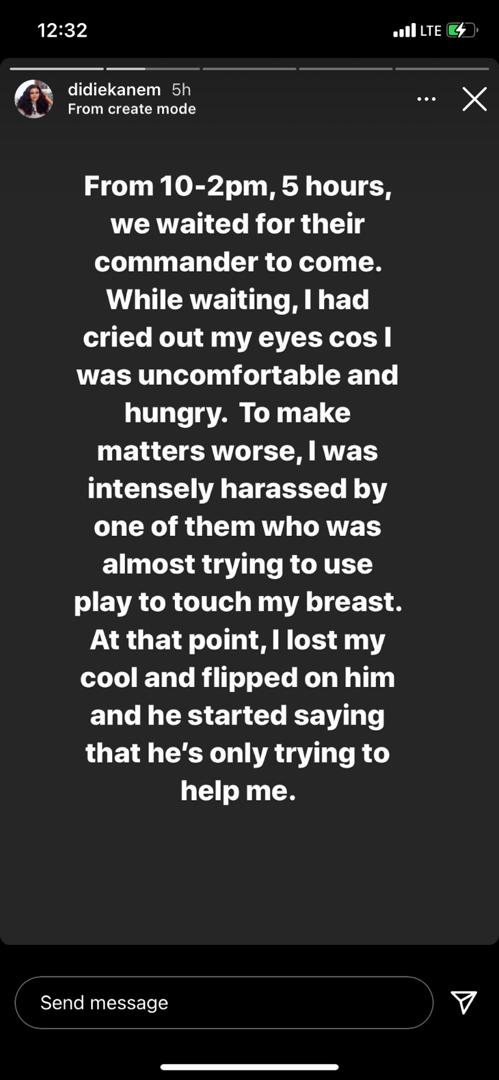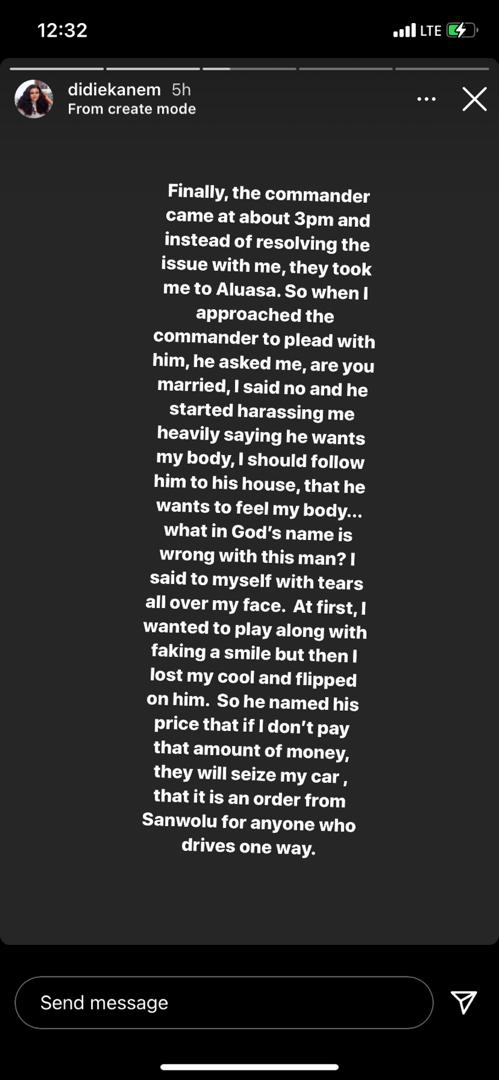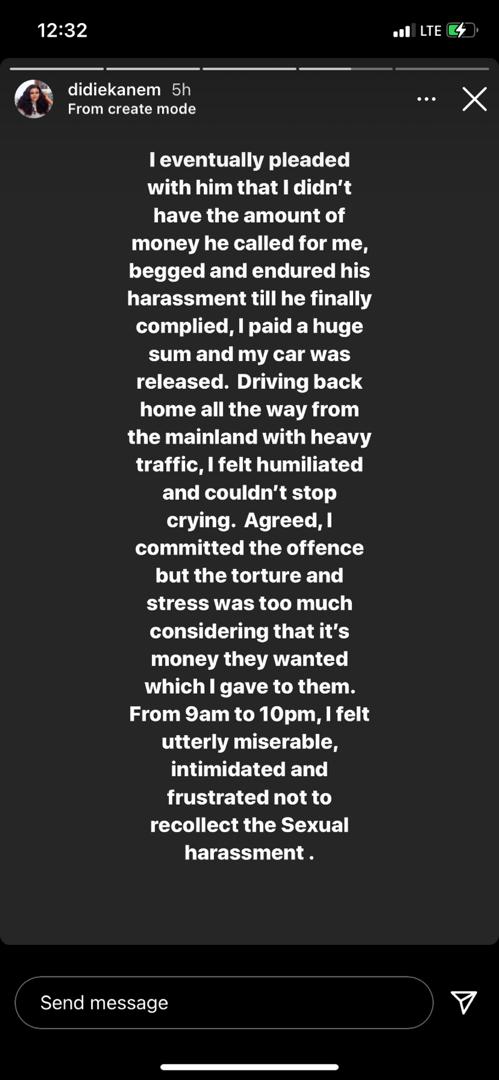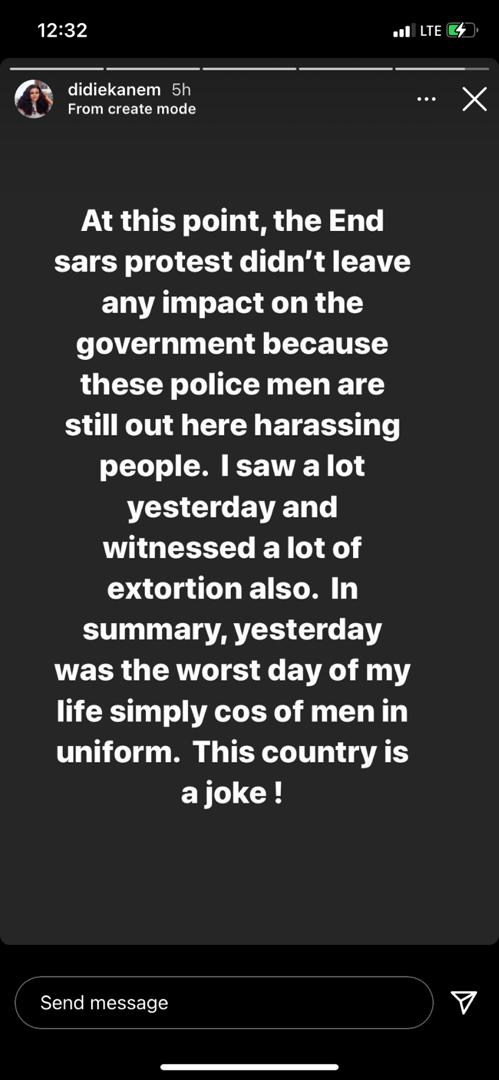 ​