Teni blasts critic who attacked her cooking skills
Popular Nigerian singer, Teniola Apata better known as Teni has replied a social media troll who hurled insults at her, over lack of culinary skills.
The singer had taken to Twitter to ask her fans for suggestions on where to get good food in Lagos.
She tweeted,
"Where can I get good food in Lagos?"
However, a fan who was not comfortable with the idea of buying food took to the comment to blast her, reminding her of her age.
According to the critic Teni should not be looking for where to buy food at her age, but instead take her time to prepare good food.
He wrote,
"At your age you can't prepare good food for yourself".
In response the billionaire crooner stated that she's not programmed for stress and suffering.
In her words,
"I no come this life to suffer o".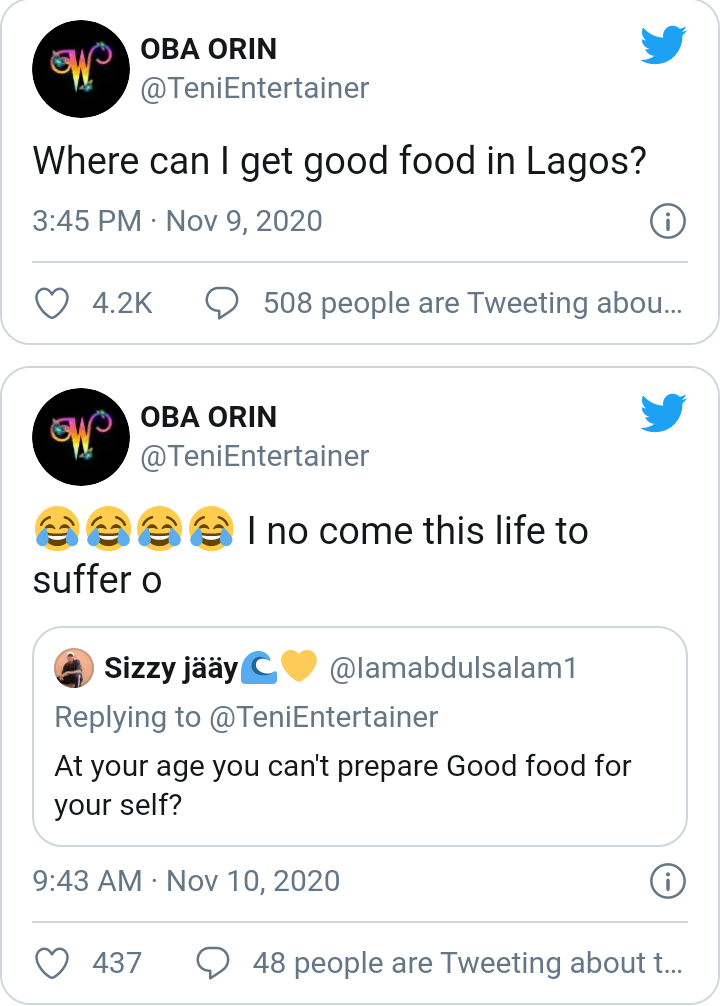 ​