Actress Toyin Abraham gifts son a customized Lamborghini on his 1st birthday
Award winning Nollywood actress, Toyin Abraham bought her son, Ireoluwa Ajeyemi, a customized lamborghini for his first birthday.
Baby Ire is evidently the apple of his mother's eyes, as she has been amassing a fleet of toy cars for him. Just recently, the movie star got him his 'first' car, a yellow Mercedes Benz.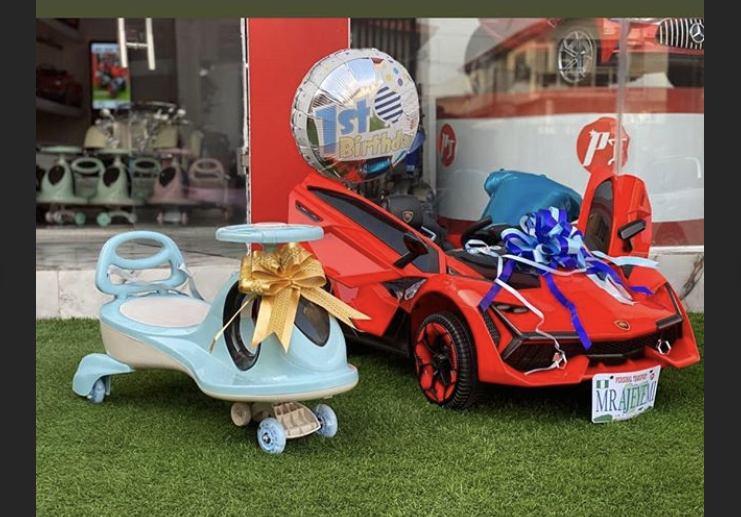 In her Instagram story today, Toyin Abraham shared pictures and videos of her newest acquisition, a luxury car with customised plate number.
Little Ire is definitely living the golden boy life.
The actress recently took to her social media page to preach the importance of self-love.
According to the happily married mother-of-one, "it is a great responsibility to love yourself because that's who you will be spending all your lifetime with".
She wrote in full,
It is your greatest responsibility to love yourself because, that's who you will be spending all your lifetime with. So, love yourself FULLY, DEEPLY, HONESTLY AND GLORIOUSLY. People might call it SELFISHNESS but do not be bothered because people will always have something to say no matter what you do. Remember the number of people you've met in your life who already left? The bitter truth is, those with you now will also leave you someday, and those you will meet in the future will eventually leave also, but the only person who will never leave you is YOU! So, don't you think YOU deserve the love you keep trying to give others ALSO?