Nigerian lady comes online to search for a boyfriend for herself and her friend
A gorgeous Nigerian lady has taken to Twitter to search for boyfriends for herself and her friend.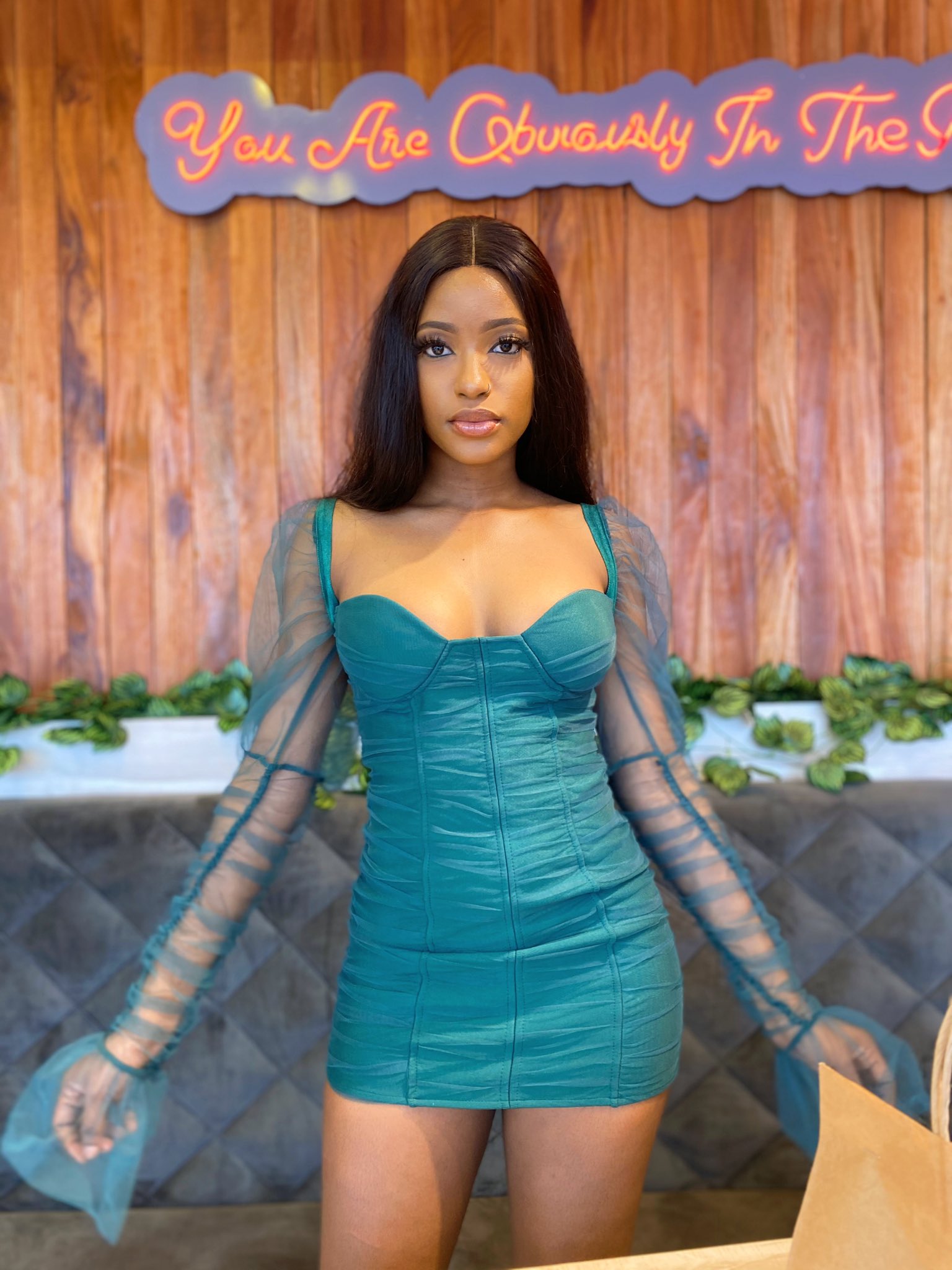 The lady with user handle @adannanwaokolo, listed the specifications, physical qualities and caliber of men that should submit their qualifications.
In her tweet, she stated that the men must be gainfully employed, reside on the Island in Lagos amongst other top-notch characteristics.
Her tweet reads,
Hello , my friend and I are in need of boyfriends. Spec : must be tall , dark, has a well paying job, good in bed , stays on the island (not ajah or lakowe), bearded, charming smile, good conversationalist from the ages of 25-30 kindly apply in my dm thanks and God bless.
Hello , my friend and I are in need of boyfriends. Spec : must be tall , dark, has a well paying job, good in bed , stays on the island (not ajah or lakowe), bearded, charming smile, good conversationalist from the ages of 25-30 kindly apply in my dm thanks and God bless.

— A. (@adannanwaokolo) September 29, 2020
See some of the reactions from other twitter users,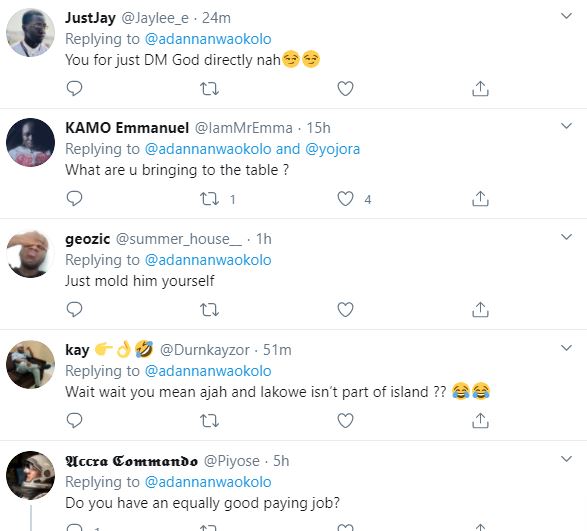 ​