CCTV captures moment lady stole bone straight hair worth N200k from a store
​
A video serving rounds on the internet has captured the moment, a lady went into a weave store and carted away a bone straight hair.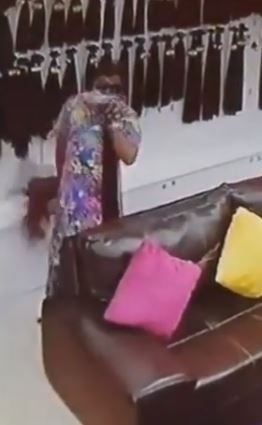 The embarrassing moment was captured by a CCTV camera in the store.
In the video, the lady pretended to be on a call, then stylishly picked the hair said to worth over 200k from the shelf, hid it in her bag and quickly made her way out of the store.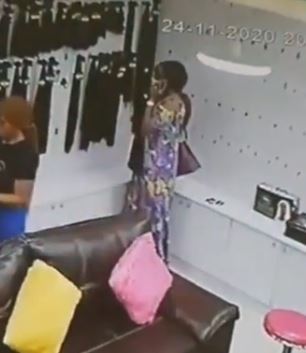 According to a Twitter user, @IamKellyJoe who shared the footage online, the hair the lady stole from the store is worth over two hundred thousand naira and this has sparked reactions online.
A Twitter user @ wrote, "Omooooo 100000x she will now wear the hair and be using it to oppress her friends".
@dhe_victoria wrote, "Lori bone straight Yi na, If u won't like my suku or patewo dz Christmas, Hang yourself bikom, U steal something wey u wan wear on your head? Mtchewwwww".
Watch video below,
https://t.co/ok20roFzGY pic.twitter.com/DrejP3Gy9t

— Chuka… (@IamKellyJoe) November 26, 2020