Old tweet of Buhari's special adviser, Lauretta Onochie, calling President Buhari "old man"
Presiden Buhari's special adviser on social media, Lauretta Onochie, recently reacted to the outburst of Wizkid over SARS brutality.
Recall that Wizkid had recently referred to Buhari as an old man, in a post which was a reaction to the worrying case of the Special Anti-Robbery Squad (SARS) extrajudicial killings and abuse of power.
Onochie who reacted to Wizkid's tweet on Tuesday, blasted him for using the term old, stating that she is displeased with the manner in which the singer addressed President Buhari.
"It's not disrespectful to call anyone old. It's the way and manner Ayo Balogun addressed the President that leaves a sour taste in the mouth.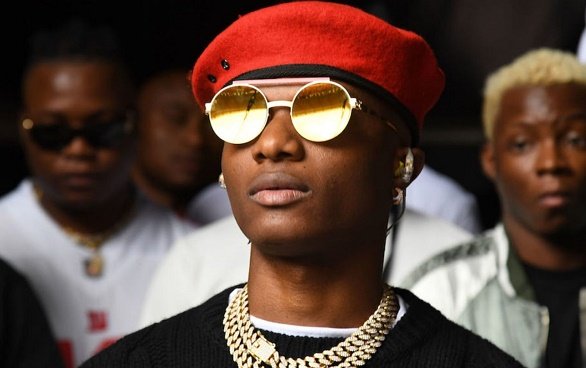 "He exhibited crass ignorance, insensitivity and childishness. But hey, he's a #DumbkidNotWhizKid.
When he grows up, he might learn respect," she wrote.
The exchange between Onochie and Wizkid has been a top trend on social media, as many people say there's nothing wrong in his statement.
Going the extra mile, Nigerians did a deep search and found an old tweet of Mrs Onochie referring to Buhari as an old man.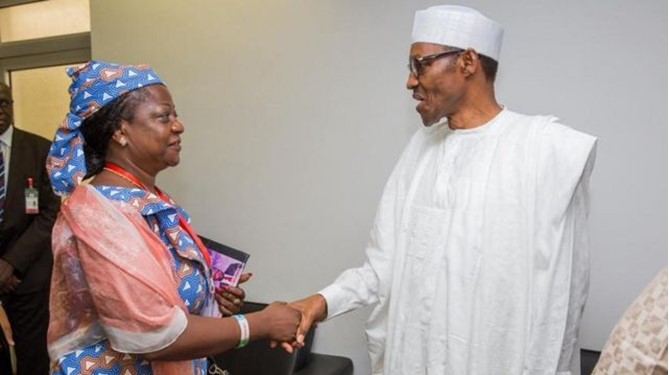 The tweet was posted in 2018 concerning the construction of Lagos-Ibadan rail project, and it read in part: "#PMBAtWork. An uninspiring Old man is building railway lines across Nigeria…"
See the tweet below: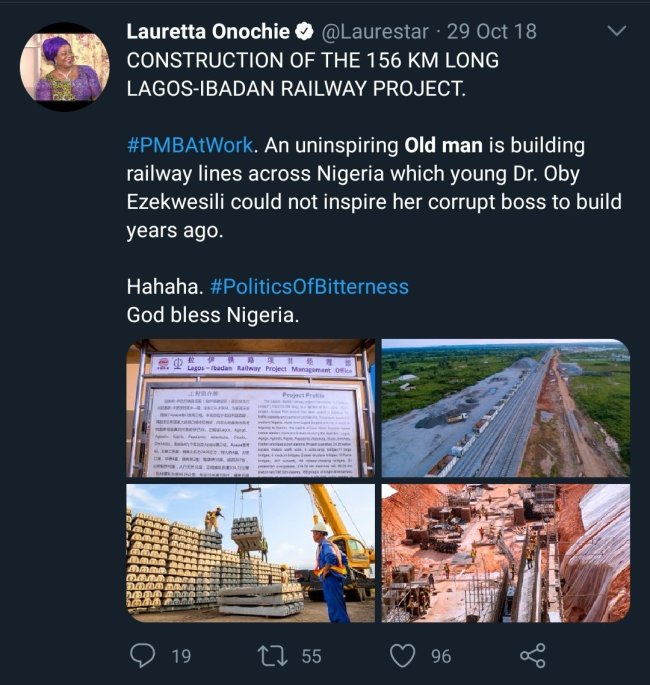 ​