Nigerian man under fire for informing MTN about latest 'cheat code' for free data
Muhammad Lamco, a Nigerian Twitter user came under serious heat on social media yesterday, October 1st after he called MTN's attention to a latest cheat code her users are using for free data.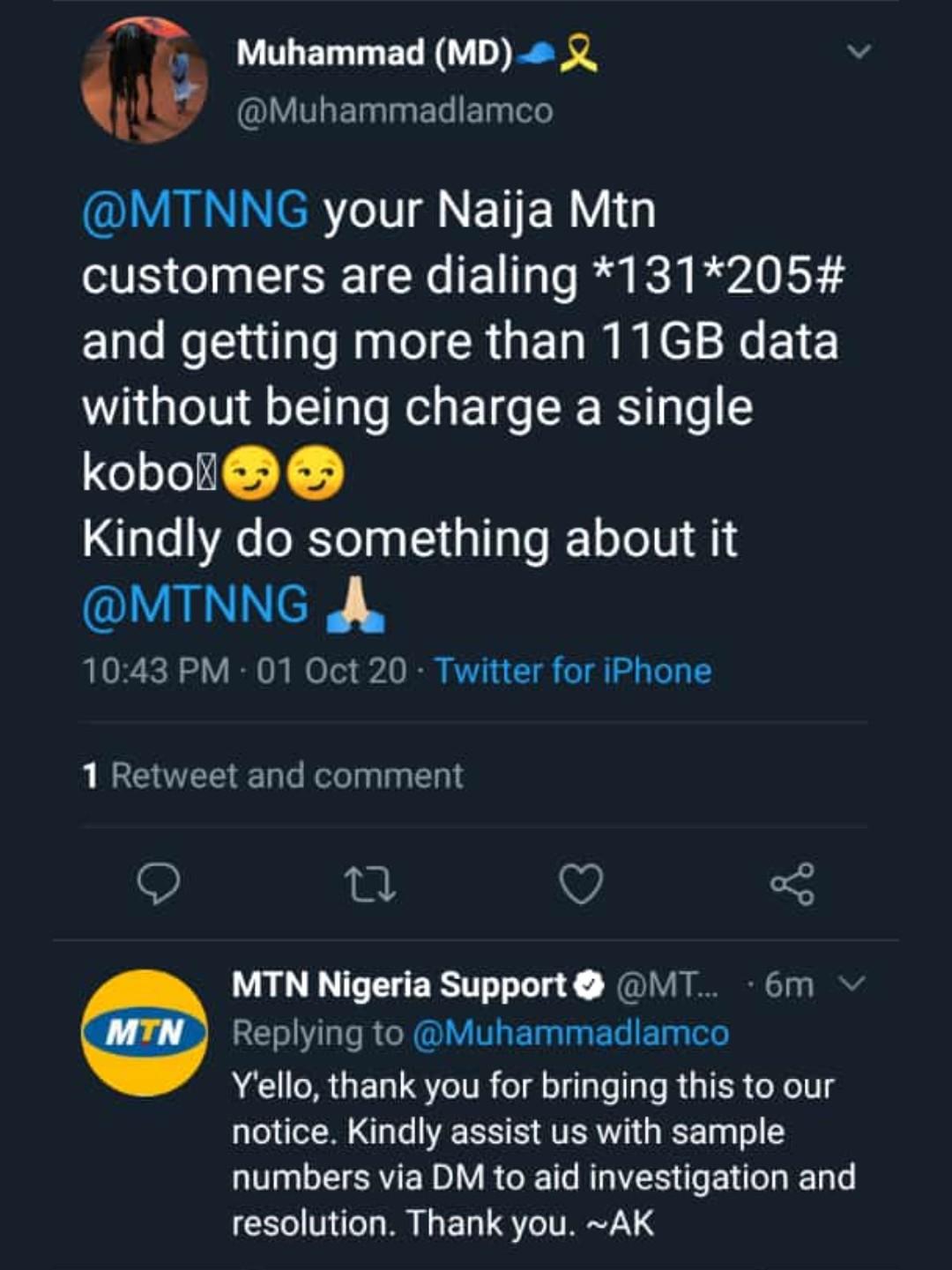 Recently MTN users have been getting free data after dialing a certain cheat code on their phones.
However, Muhammad who was not happy with the dishonesty on the part of the users, reported the case to MTN asking them to urgently do something about it.
The network provider in response, thanked Muhammad for the information and asked him to provide the sample numbers for proper investigation.
Muhammad's display of honesty angered many netizens as they took to Twitter to drag him to filth and tagged him "enemy of progress".
@iamhaykinx tweeted, "Na this Werey and God save am @Muhammadlamco, may your life dey as useless as Nigeria…Abeg make Una join me give am better curse".
Another Twitter user @jimmy_vich wrote,
"Make una go look for his pics, tag curse for him head….make e drag am small"
@CConcept wrote, "Yasin ofo loo se, Your papa sef no rich you dey cast update, Osanku ni, Aladanwo, Na motor go jam you as you cast update"
Another netizen wrote,
"Dear @Muhammadlamco ,for you reporting to @MTNNG about the free data. It will be a bit difficult for you to make it bro. Yours sincerely."
Joseph Babatunde wrote,
"Muhammad lamco abi wetin you dey call your name Enemy of progress you know go make an in life you no go prosper as I dey tell you Real Bastard. Nah Ogun, Obatala, shanpana, Sango, Esu, Obaluaye go perish your family".
See more reaction below,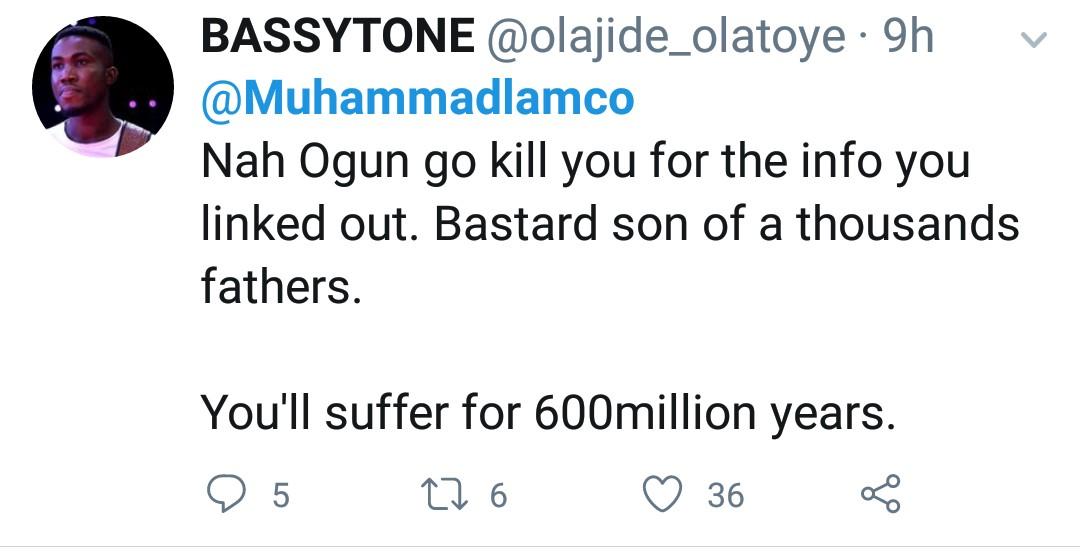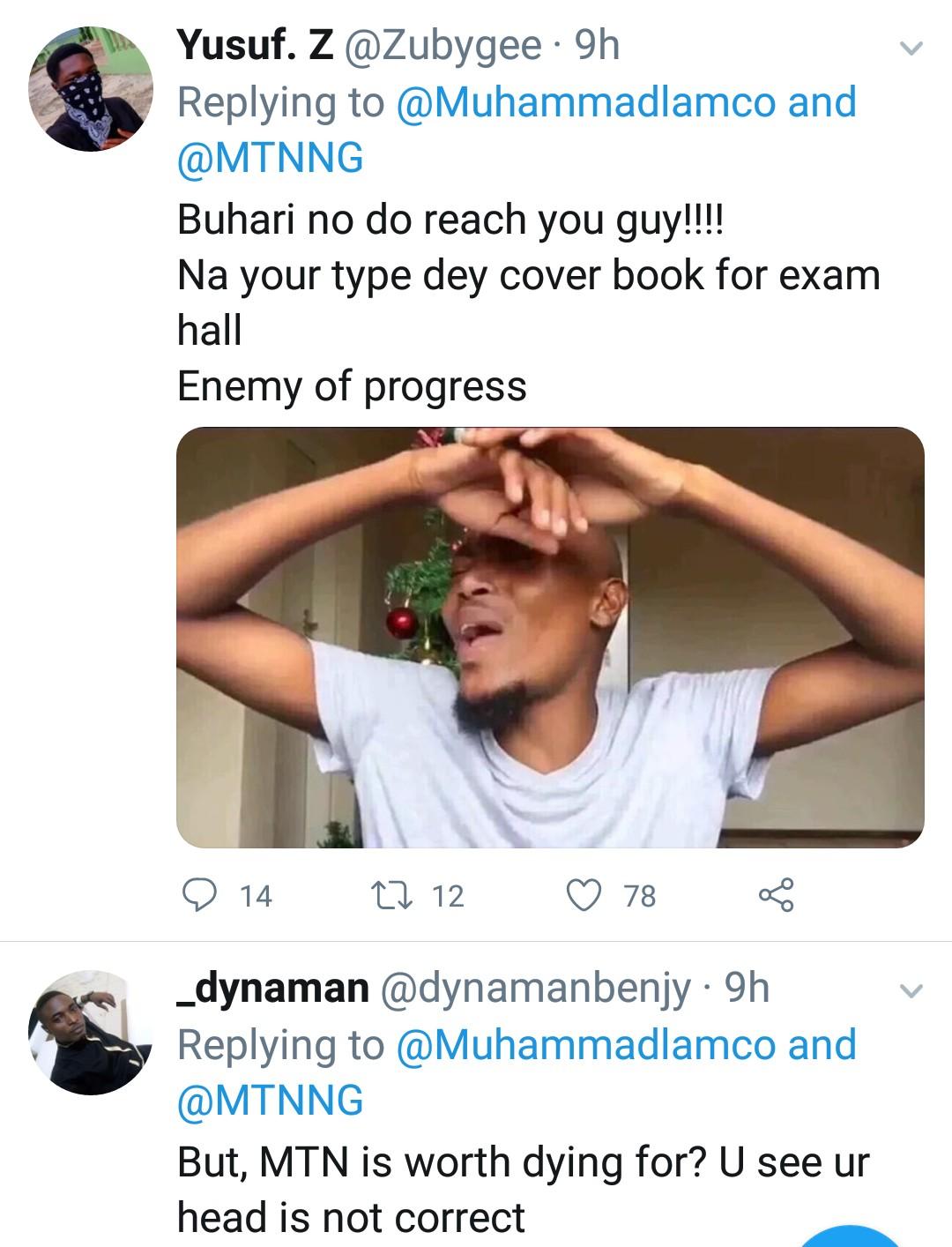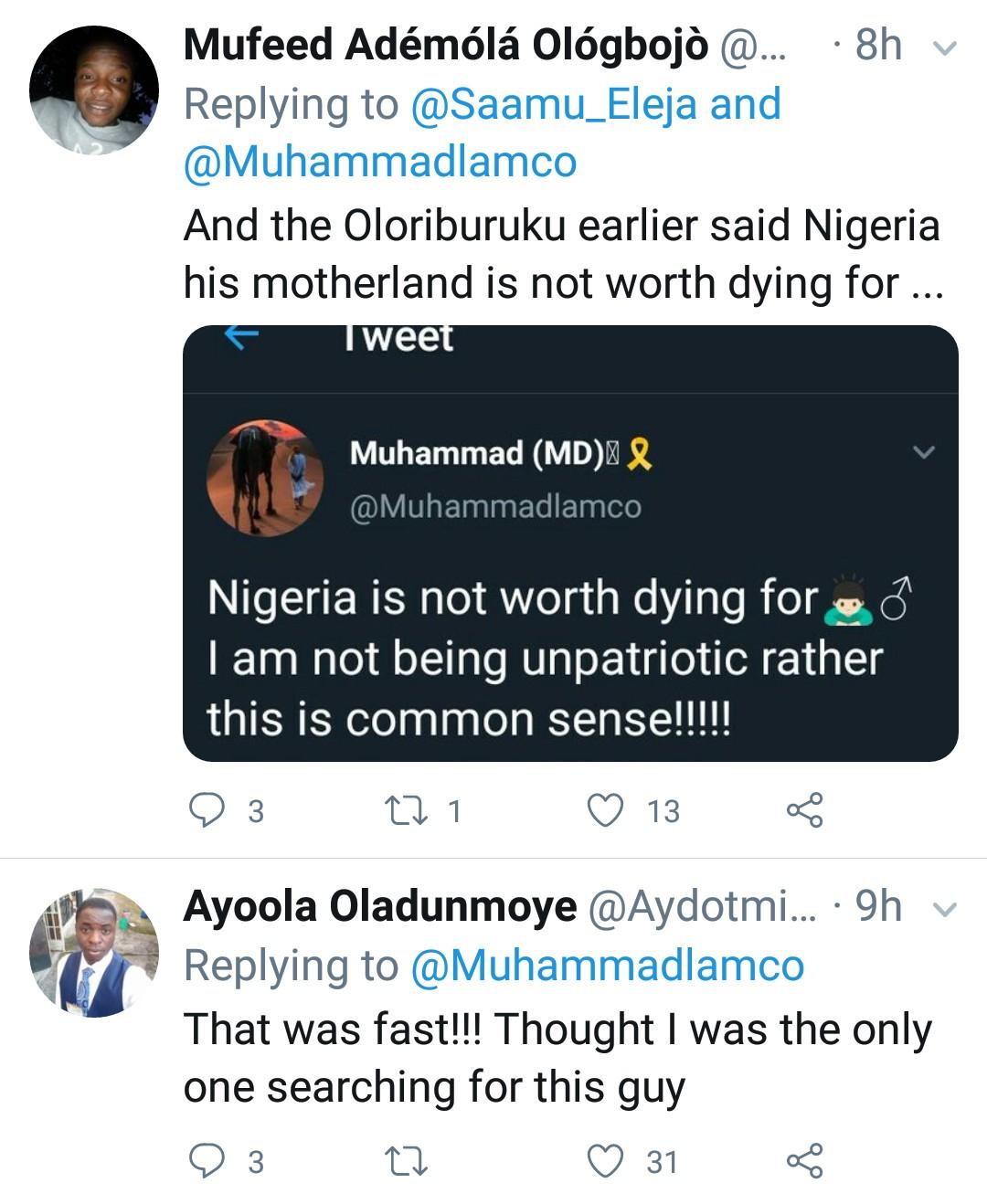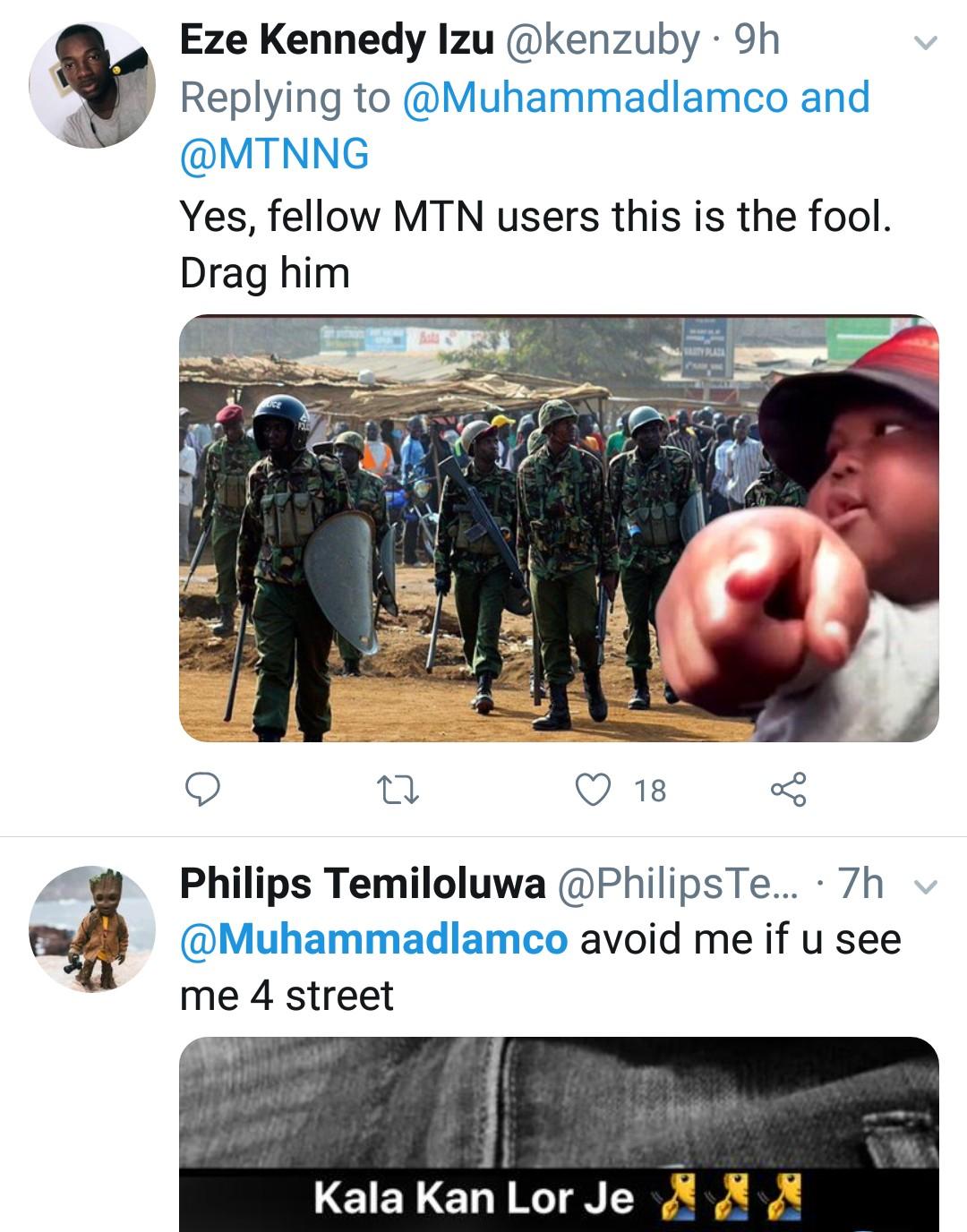 ​