You are ungrateful – Man blasts girlfriend for charging his mom after making her hair
The boyfriend quickly reminded her that he helped set up the salon by paying rent, providing for her needs, hence why she shouldn't have charged his mom.
He went further to tell her that if she must collect money after making his mother's hair, she should have asked him to pay and he would have gladly paid.
Feeling let down by her actions, the boyfriend expressed regret for investing in her, noting that she spoilt the one opportunity she could have used to bond with her future mother-in-law.
Read their full chat below;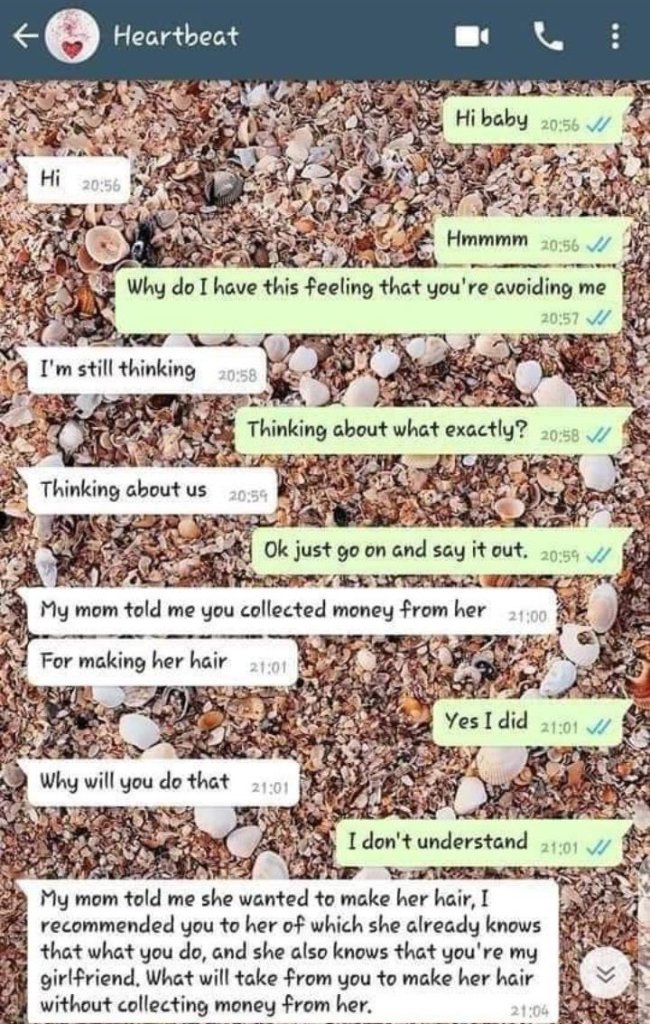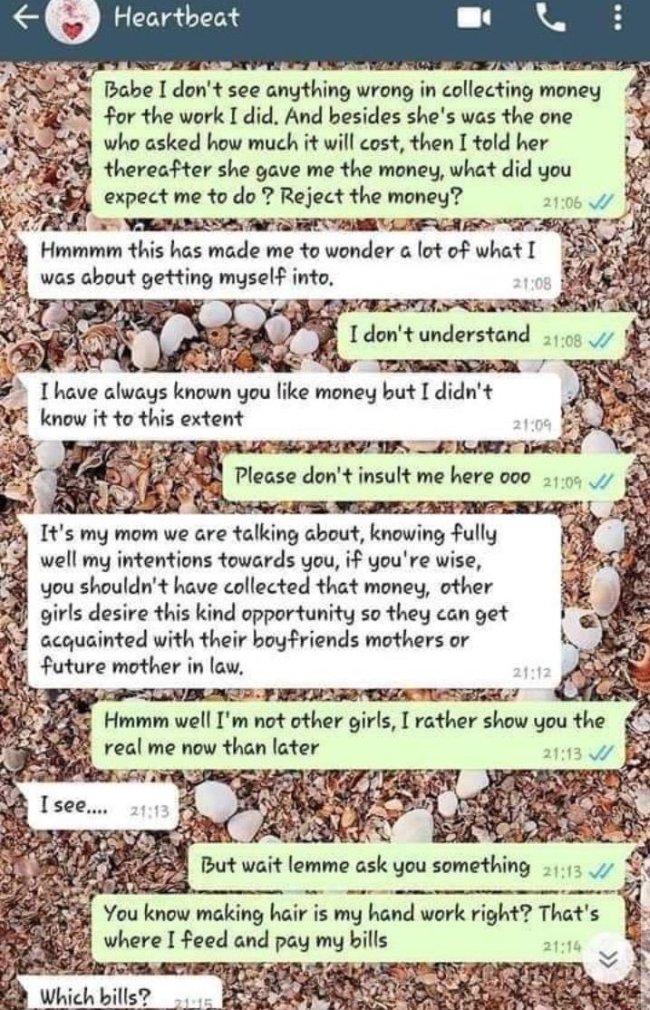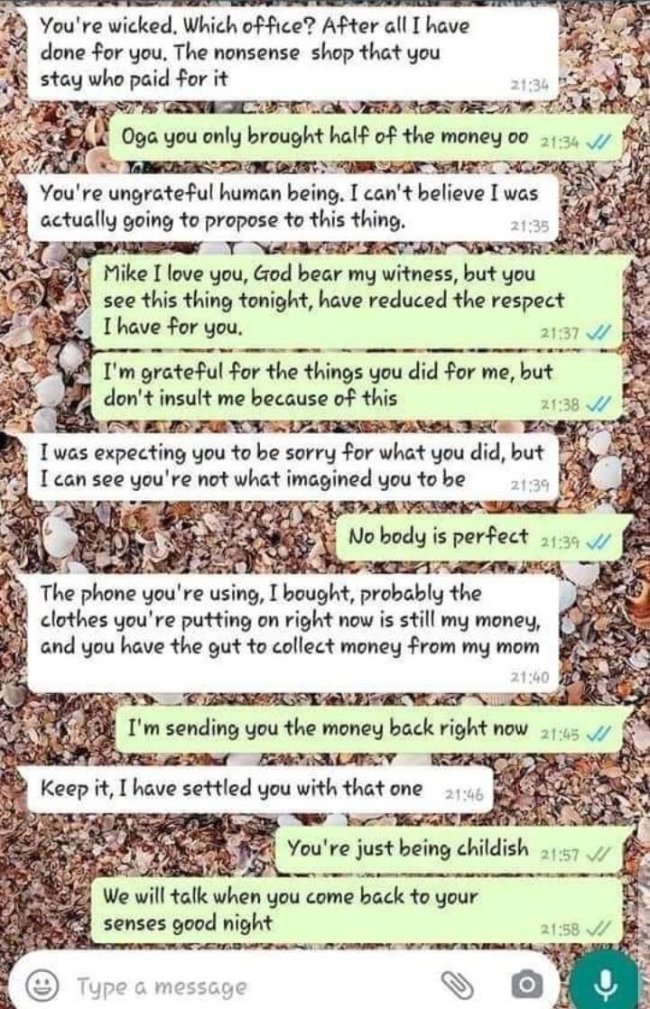 ​