Atiku's daughter-in-law's wedding dress that's got people talking
A chieftain of the All Progressives Congress (APC) in Kaduna State, Hakeem Baba-Ahmed, has criticized Atiku's daughter-in-laws wedding dress, describing it as "totally unbecoming of her faith and her culture"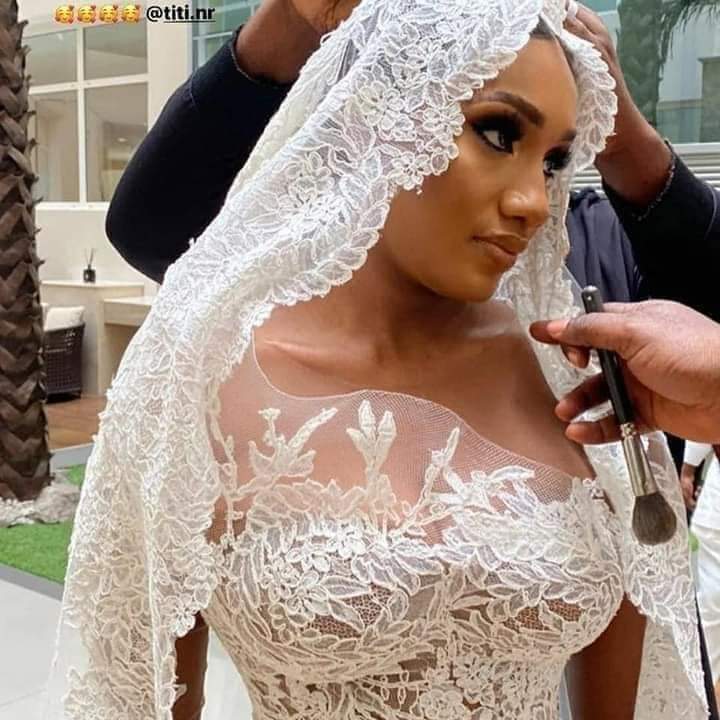 Recall that the son of the former vice president of Nigeria, Aliyu Abubakar got married to his heartthrob, Fatima Ribadu, daughter of former EFCC Chairman in Abuja on Saturday.
Fatima donned a stunning couture wedding dress by a prominent Dubai fashion designer, for her big day and the dress has since stirred up reactions on social media.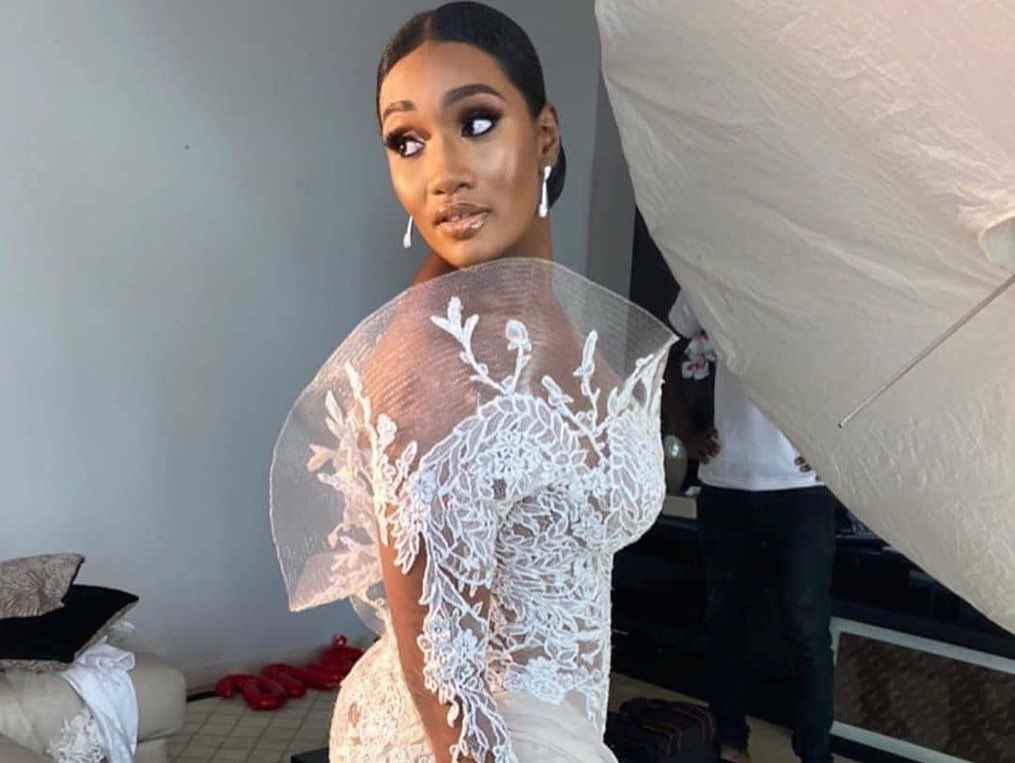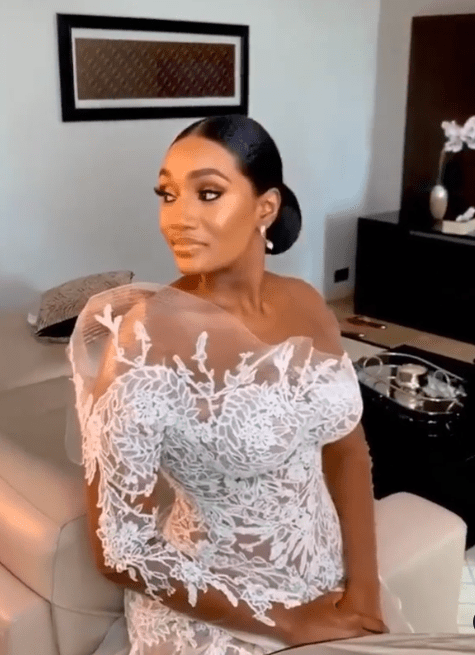 The brides photos has gone viral on social media with many Muslims condemning the gown, which they described as 'unIslamic'
Also reacting to the wedding dress Baba Ahmed urged parents and youths to stop imitating cultures and practices that are not Islamic.
He tweeted,
"Today I saw pictures of a Muslim bride dressed in a manner totally unbecoming of her faith and culture, fewer things made me sadder. I appeal to our young people and us parents to stop aping cultures that are not ours".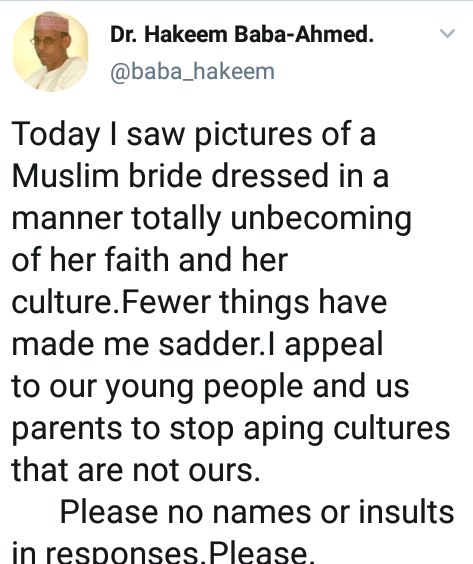 Responding to his tweet a Twitter user stated Sharia laws are used only against the poor in Northern part of the country.
In his words, "They promote Islamic Shari'a among the poor masses of Northern Nigeria but nobody trample on Islamic norms, values and standard like them. These extremely corrupt Northern oligarchy uses Islam as an opiate of the masses".
See other comments on Fatimah's wedding dress below,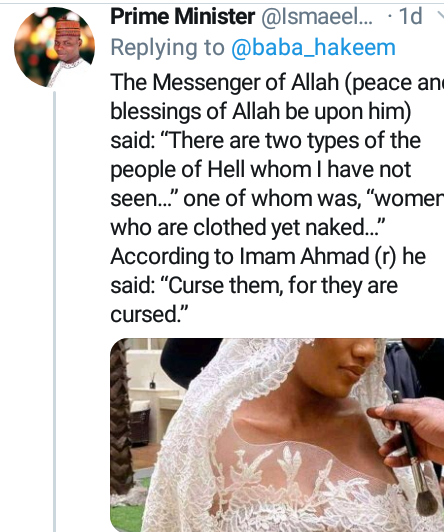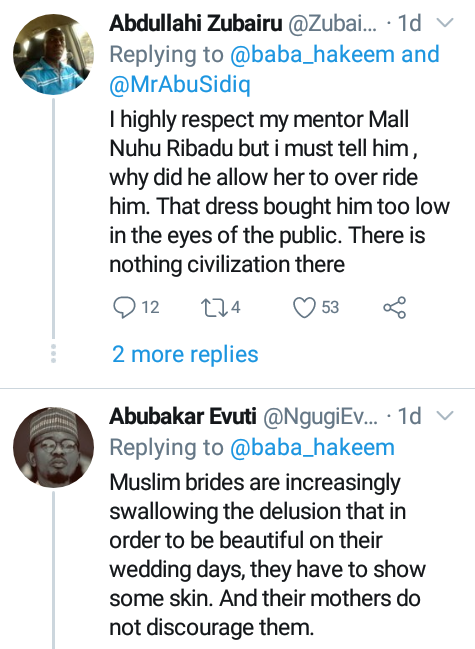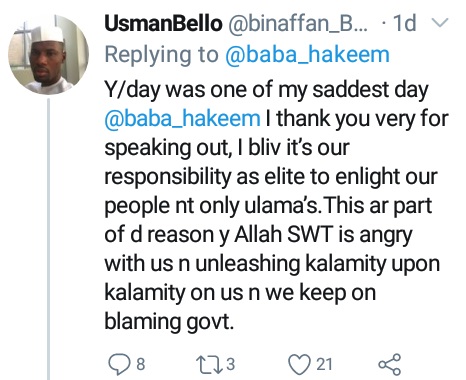 ​