Couple marries in full protective gear at isolation center after bride tests positive for COVID-19
An unidentified couple have tied the knot in an isolation center in India, after the bride tested positive for COVID-19.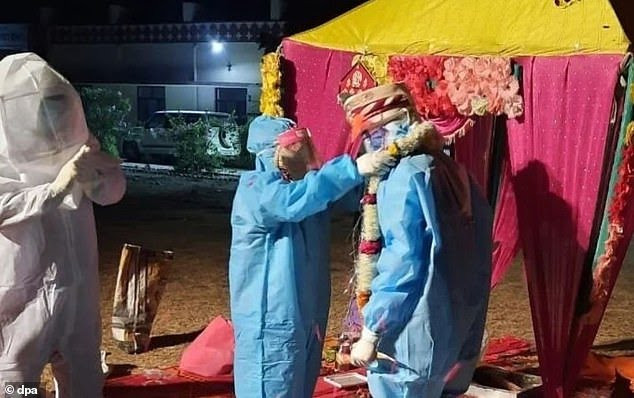 The couple who decided to go through with their wedding despite the bride testing positive to the Corona virus, donned a full protective gear. The Indian lovebirds got married in hazmat suits at an isolation center.
The couple, whose names have not been made public, became husband and wife on Sunday, December 6th, in the courtyard of a coronavirus quarantine center in Baran, a district in the Rajasthan state, India, while wearing full personal protective equipment (PPE) including hazmat suits, face masks and visors.
At the wedding ceremony, the couple were able to exchange garlands — a traditional Indian wedding ceremony known as varmala— and a priest, wearing his own hazmat suit, married them beneath a canopy.
According to a local health official, identified as Rajendra Meena, it was the couple's only choice after the bride and a few family members had tested positive for the coronavirus earlier that day and were admitted to the covid-19 isolation center.
In his words,
"We consulted with the families and they agreed to get married in the quarantine center without any elaborate rituals".
See photos below,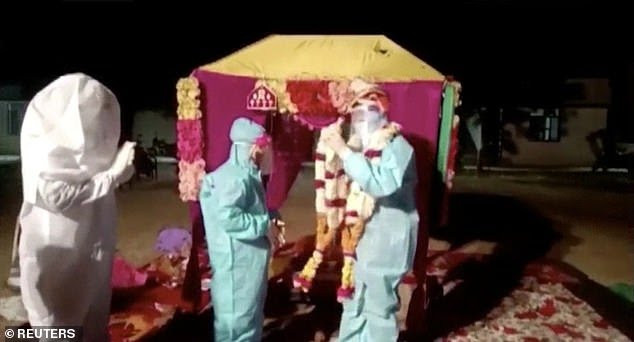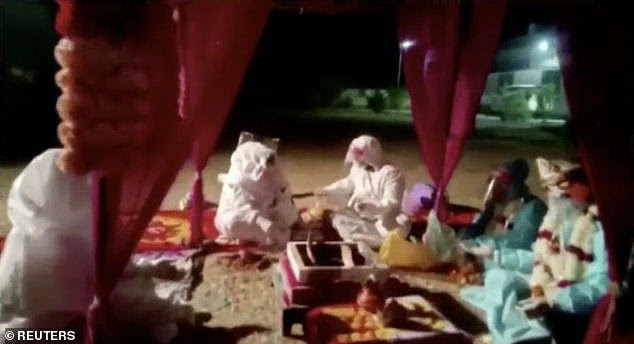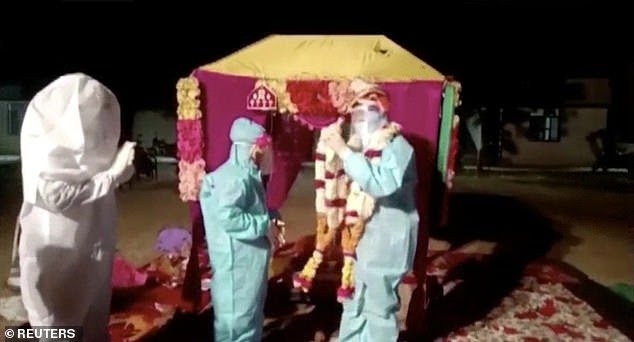 ​