Erica called out for body shaming Laycon despite knowing his genotype
BBnaija housemate and fans favourite, Laycon recently opened up about his genotype, stating that he's sickle cell but keeps the information from people to avoid unnecessary pity.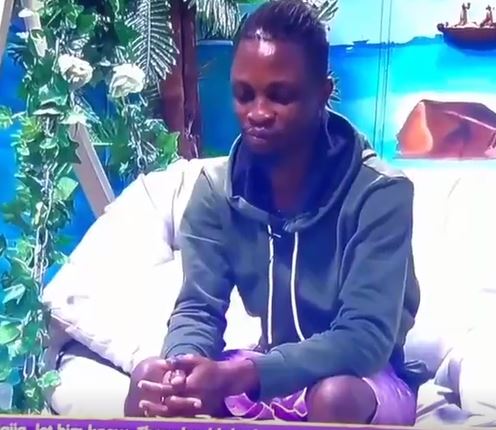 However, this revelation has taken a new toll as many fans of the musician have taken to Twitter to accuse former housemate Erica of body shaming Laycon despite knowing he was sickle cell.
According to many fans, Erica was the only housemate that knew about Laycon's genotype before now and used it against during their fight in the house.
Twitter users claims that during the fight Erica stated that Laycon would die before 50years because he hasn't taken his drug for weeks.
A popular Twitter influencer Dr Olufunmilayo wrote,
"This is why he's skinny. Seems only Erica knew. Yet she bodyshamed him. She mocked him for not taking his drugs in a week and that he will die before age 50. I'm in tears about this. That girl is the worst thing to ever come on that show".
Another user known as Obi of Onitsha on the platform wrote,
"Finding out Laycon is SC and he has never used it to seek pity votes sends chills down my spine. He's constantly putting in hard work
Told Erica about his medical condition and despite using it against him, he still regard her as a friend, I'm so emotional rn. God bless Laycon".
Jmaya bezos wrote, "60000 years of bitterness for Erica for insulting laycon despite knowing laycon is sc… Stay strong bro".
@VictoryAlex 4 used the opportunity to advise people to be careful of who they share their problems with.
He wrote,
"Erica : 1 week has passed you've not taken your drugs Ode, you think by smiling you can get away with it.
Fact: Erica knew that Laycon is Sc, she knew about his Genotype and used it against him. Be careful who you share your secrets with".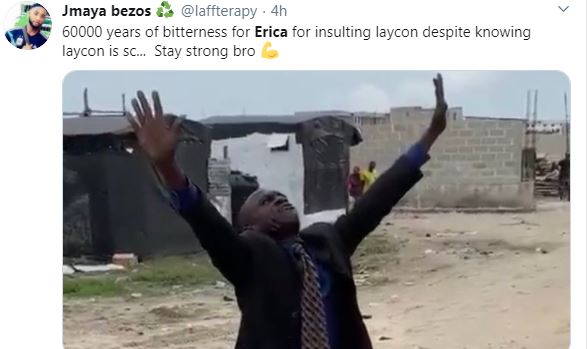 ​