Actress Mosun Filani Oduoye slams those saying they prefer her being fat as before
​
Nollywood actress Mosunmola-Filanai Oduoye has taken to Instagram to slam people saying they prefer her being fat as she takes pride in her new slimmed down figure.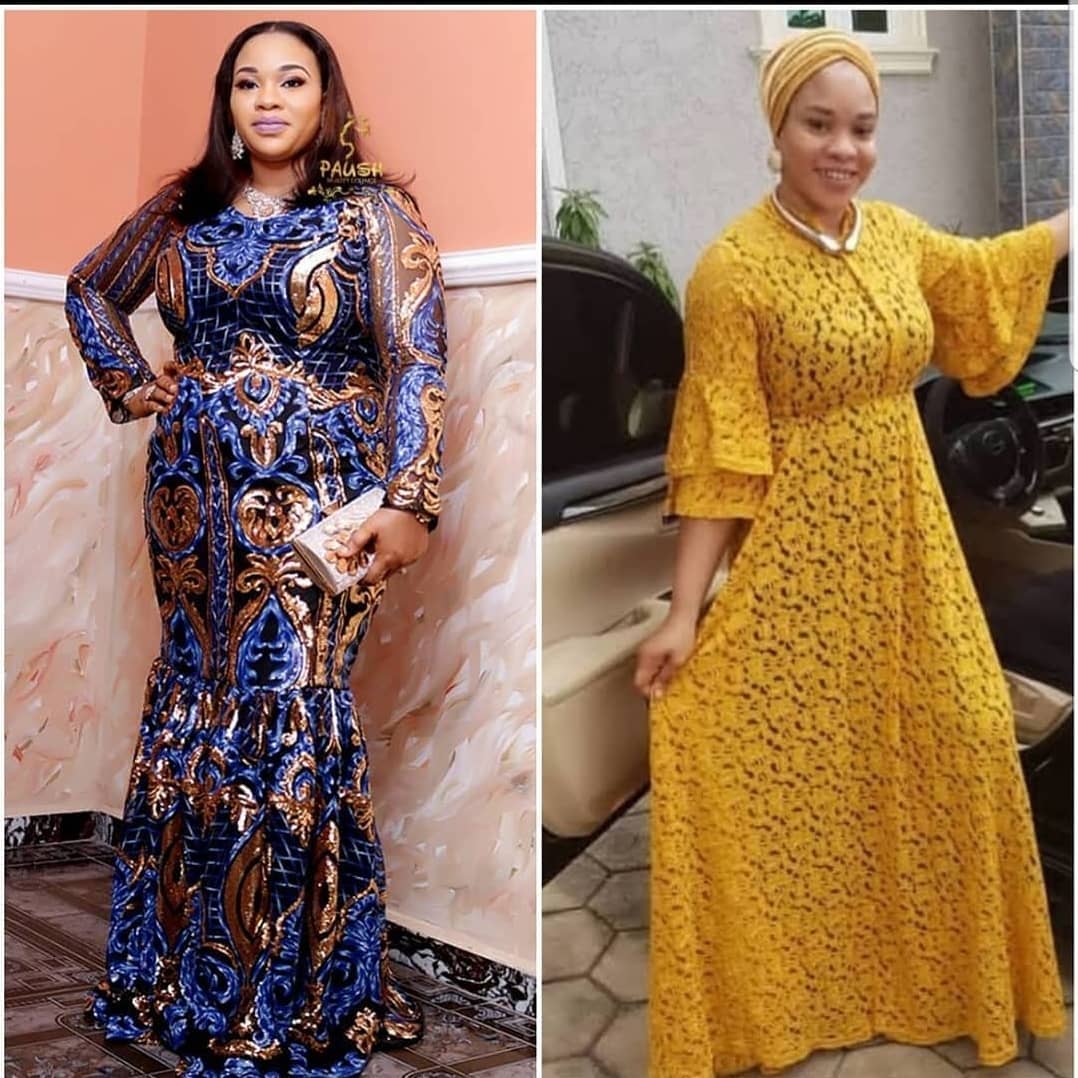 According to the actress, people giving comments on her new look didn't come to her defense when she was being body shamed for being fat.
The actress posted an old picture of when she was fat and captioned it,
"Flash back to this look.You all got used to my fat/chubby looks.Give it time, u will also get used to my trimmed looks again.

"You all dint use this same energy to always come to my defense all those times I was being called fat and shapeless….. Now that I shocked u with my slim looks,Now you are quick to say we prefer ur chubby looks.
Chubby looks koor…. Orobo looks nii.

"Awon alabosiaun gbogbo.You all are not ready walahiIf I hear pim…. Ijoba blocking 🤣🤣🤣🤣🤣" She added
See her post below,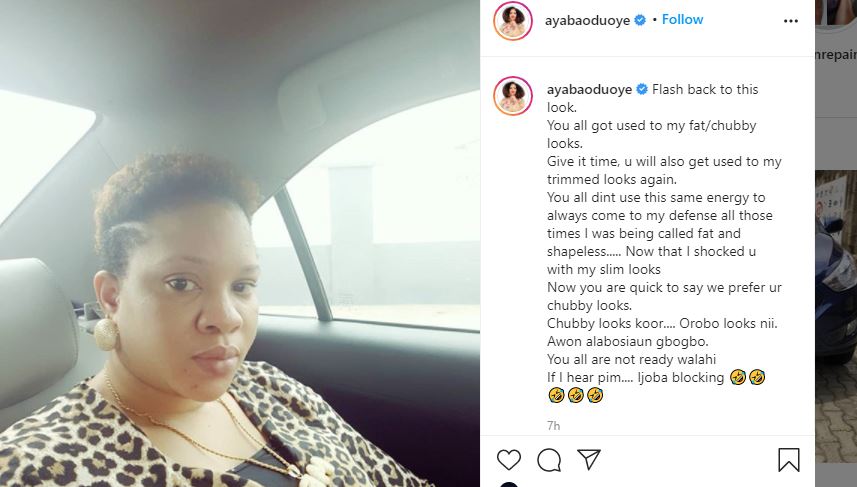 Sometime last month Mosun revealed how she was constantly tagged fat till she decided to take charge of her size and shed some weight.
In an Instagram post she wrote,
"No woman wants to be called fat…. But I was always and constantly called fat, even by one fashion designer who took so much money from me and couldn't deliver…. Instead of her to be sorry, she blamed it on my size and called me bloated. Then I took charge of my size and shed it…
Am now 78kg as at today."