Love conquers all as man proposes to his bedridden girlfriend
Photos of a Nigerian man proposing to his bedridden girlfriend is currently making rounds on social media.
According to reports, the yet-to-be identified lady had an accident which made her bedridden. From the pictures, her left leg was wrapped with bandage.
The man carefully planned the proposal as there was a cake with the inscription "Will you marry me?", alongside wines and other drinks.
In the photos by shared Facebook user, Abasifreke Idiong, knelt down on one knee to propose to the love of his life and she looked overwhelmed by his proposal.
Taking to Facebook, he wrote,
"She had an accident that got her bedridden, yet her man defied the odds & proposed to her!
Love is Beautiful. May God break protocols to bless you.
Amen."
Sharing another photo of the couple, he captioned it,
"My sister. if its God will. Any man that's want to stay in your life will stay.. despite all odds!!
But you see those waka pass confuse men that doesn't know what they actually want? The moment you break.. down or not, Nne Forget. There is already another replacement on their bed popping champagne on your absent..Mme ifo Abak Idem.
May God never allow us to witness those kind of waka pass men IJN!!"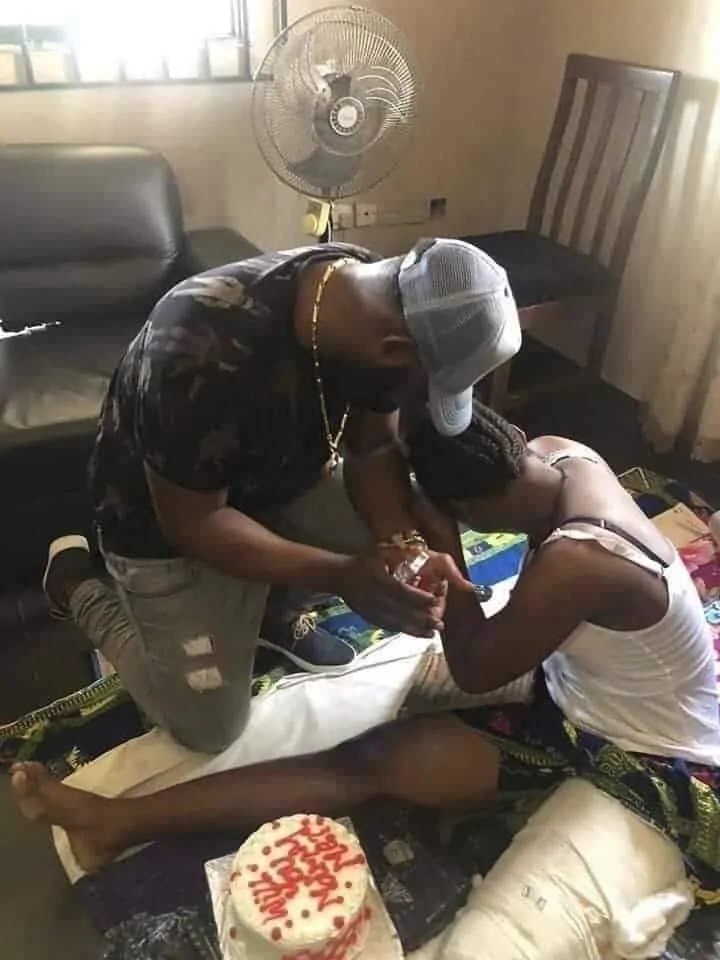 ​