"Fear Men!" – Lady narrates how her friend was dumped after housing and feeding a man for years
A Nigerian lady has taken to Twitter to recount how her friend was dumped after catering for her boyfriends needs for many years.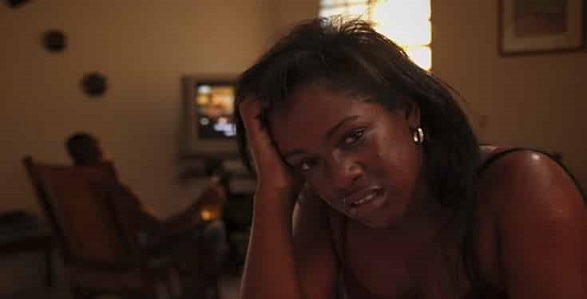 The Twitter user identified as Adeniyi Adeola, disclosed that the man in question used to have nothing, while his girlfriend housed and catered for his needs.
According to Adeola, the boyfriend left her friend for other women the moment he became financially stable.
Sharing her friends ordeal, she wrote,
"Fear Men! Fear Men!! Fear Men!!! Especially when he's Igbo/Ibo. They're unapologetic cheaters.

"There was this cute guy my friend was seeing, he's tall dark and handsome with a cool kinda appearance. My friend housed him and fed him when he had nothing.

"For more than 2 years he Lived in her house, she fed him, housed him and banged him. What does a man want from a woman? In short she was there for him. Basically dude is now okay and baby girl is no longer enough for him.

"I feel pained in my heart. Today he's with a fat girl, tomorrow he's with another. Now this babe is going through emotional trauma and you think all will be well with you? No. Never. Until you do the right thing.

"Cease being a cheat, stay with your peace and know peace. I mean no offense to Igbo people but one of your brothers has disappointed your clan."
Fear Men! Fear Men!! Fear Men!!!

Especially when he's Igbo/Ibo. They're unapologetic cheaters. There was this cute guy my friend was seeing, he's tall dark and handsome with a cool kinda appearance. My friend housed him and fed him when he had nothing. For more than 2 years he

— Adeola the talk girl. 👸 (@dearolaa) November 9, 2020
​