"I want Burnaboy to win the Grammy so that we can rest and breathe" — Media Personality, Shade Ladipo
Media entrepreneur, Shade Ladipo has stated that she want's the Nigerian self styled African giant, Burna Boy to win in the 2021 Grammy awards.
The media personality in a rather sarcastic comment stated that she want's Burna Boy to win the Grammy awards,so that "Nigerians can can rest and breathe".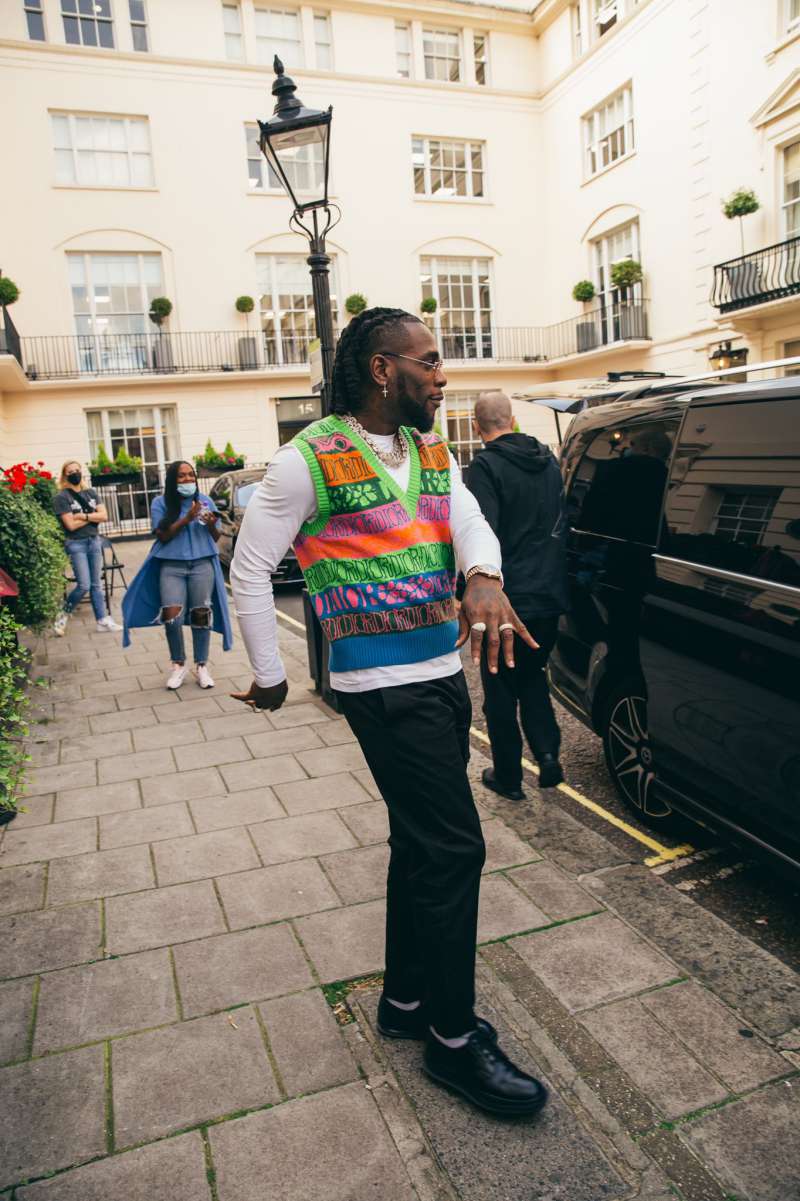 In the nomination list for the 63rd annual Grammy Awards which was released November 24th, Burna got a nomination with his new album, 'Twice As Tall.'
In reaction to Burna Boy's second Grammy nomination, Ladipo stated that Burna's Twice as Tall album was good and deserves the award, adding that if he wins he can at least look forward to achieving other things.
In her words,
"I want Burna Boy to win the Grammys so we can rest .. Oya Oga you're the best. Frustrate us we are your Nigerians. TBH Twice as Tall is a great album. It's devoid of tricks. It's exactly what it's supposed to be almost a coming of age who Burna is..

"Pls recording Academy let Burna Boy win so we can breathe in Nigeria and he can have something else to look forward to".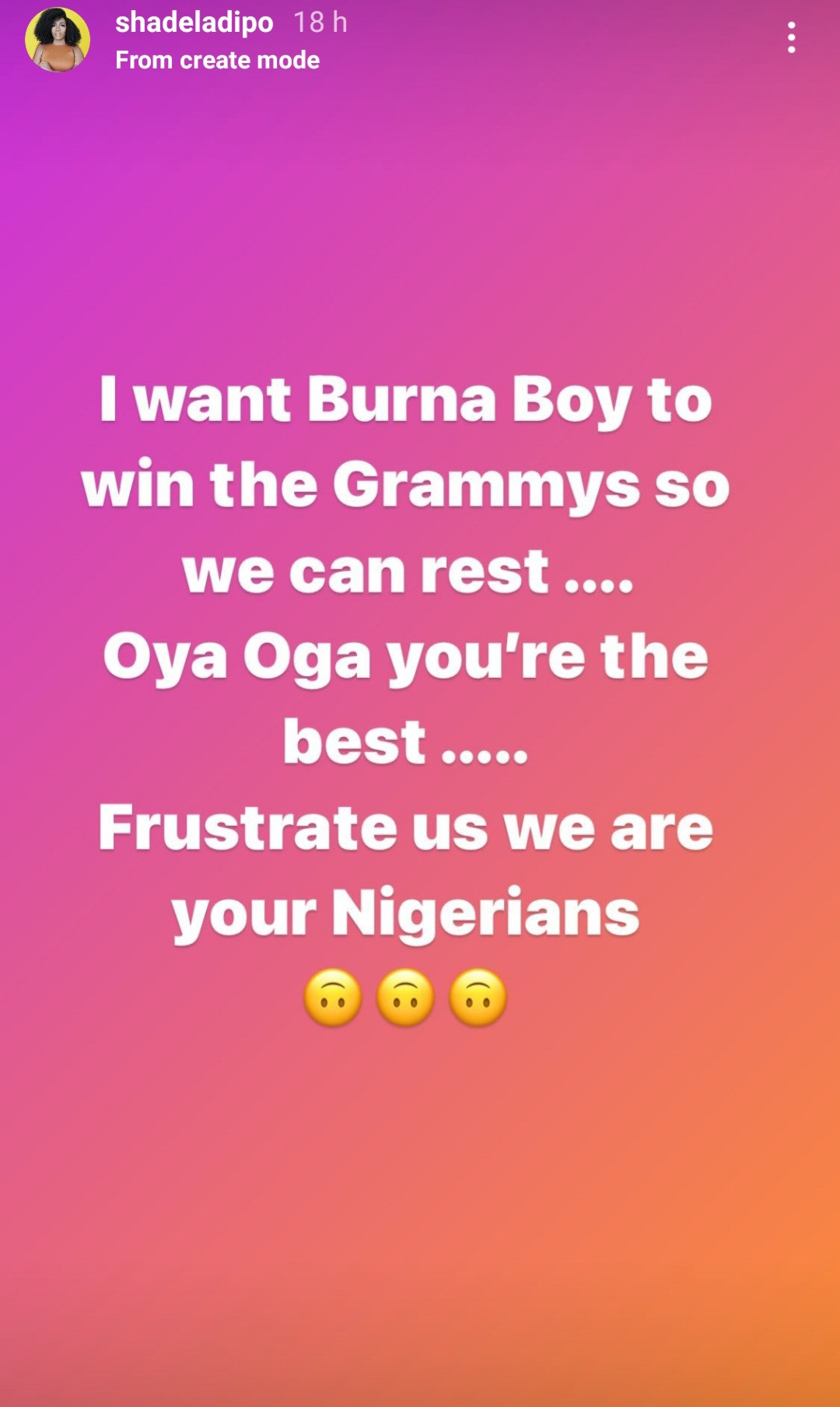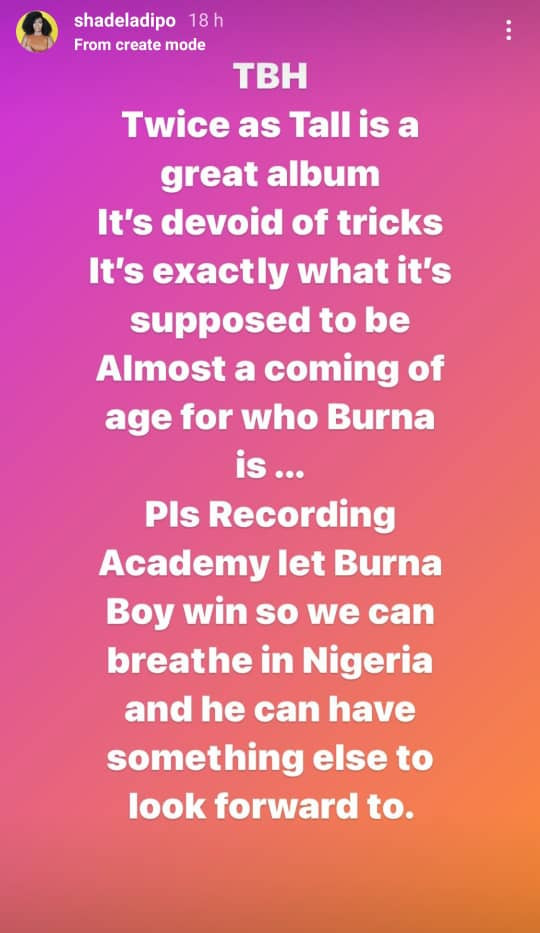 Recall that in December last year, Ladipo who is very critical of singer, Burna Boy labelled him the most unprofessional artiste in the world following his first Grammy nomination.
Shade did not give an insightful reason as to why she crowned Burna Boy with that title but she also went on to add that the singer's reign would end soon.
​