"#EndSARS will die and fizzle out if it doesn't have leadership" – Actor Williams Uchemba warns
Popular Nollywood comic-actor, Williams Uchemba has opined that the ongoing #EndSARS protest will need a leadership structure to enable it strive and yield desired result.
According to Williams, any structure without leadership will die and fizzle out, adding that, if the protesters fails to select a leader, the movement will be hijacked leading to no positive impact.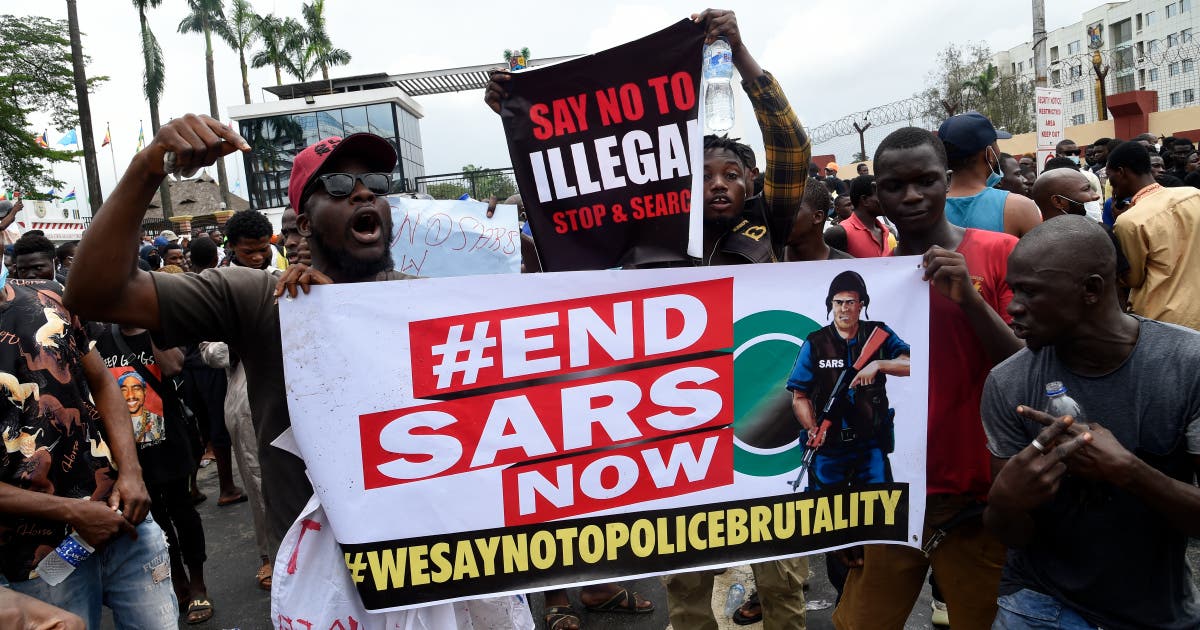 He further stated that a leadership structure in the #EndSARS protest would ensure there is focus, strategy, negotiations, execution and evaluation.
In his words,
Anything without leadership will die and fizzle out. It might have began organically but it needs leadership for focus, strategy, negotiations, execution and evaluation.

If we get carried away with our emotions and not put a proper leadership structure in place, this movement will be hijacked and when that happens, we have no only failed our generation but might not be given a golden opportunity such as this, to change our nation for good anytime soon.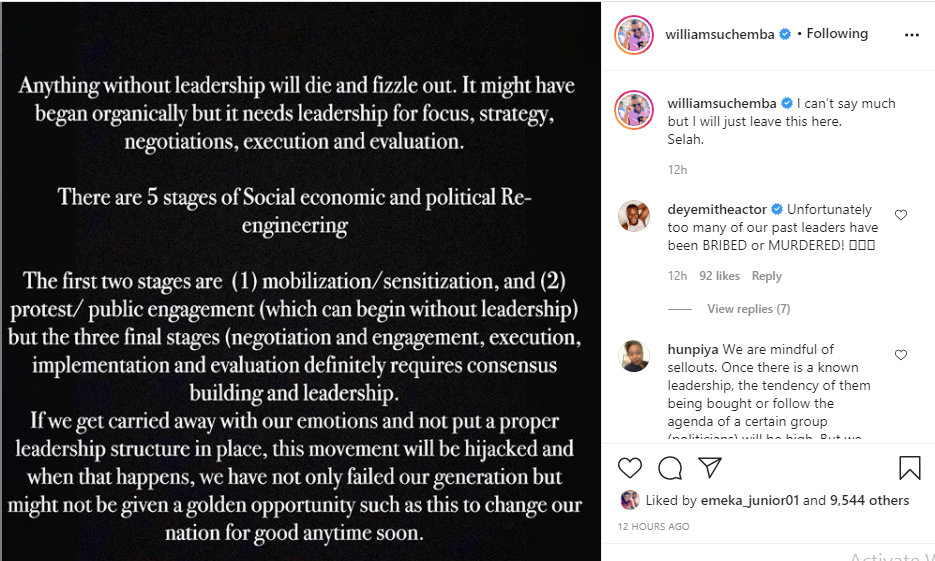 EndSARS is a social movement in Nigeria that started on Twitter calling for banning of the Special Anti-Robbery Squad, a unit of the Nigerian police force.
However, overtime the movement has shifted from just calling for banning of SARS, but to a call for total reform of the police and political system.
Meanwhile in the cry for justice, aggrieved Nigerians who have since taken to the streets in different parts of the country, constantly reminds the public that the movement has no leader and was not started by a particular person.
According to youths, the #EndSARS movement was initiated by all youths who are tired of the situation of things in Nigeria, and desire a change. Hence, the reason for no leadership structure.
​