Eriata Ese takes jab at those rejoicing over the resumption of international flights
Eriata Ese took a jab at many folks who are celebrating the return of International Flights in Nigeria.
The Reality TV star who featured as a fake Housemate in the 'Pepper Dem Edition' of Big Brother Naija, took to her Snapchat to throw the shade.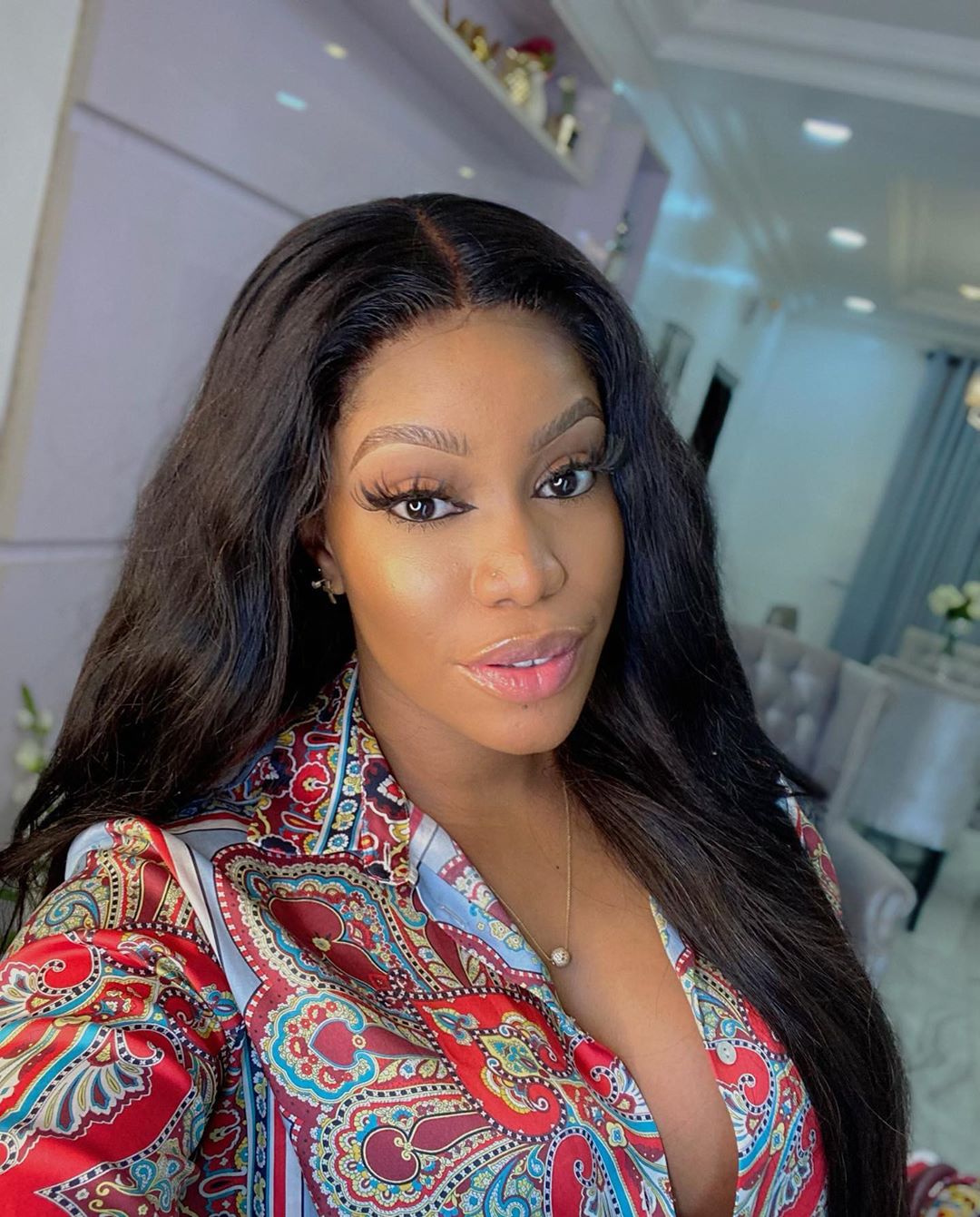 "I don't mean to be rude this morning, please forgive my sarcasm if you see it that way."
"People with less than 100k naira in their acc; why are they happy that international flights will soon start working? Where are you going with ur life savings?"
"I'm asking because I will like to travel too cox I share same account balance. I just want to know where I can go to with less than 100k", she wrote on her page.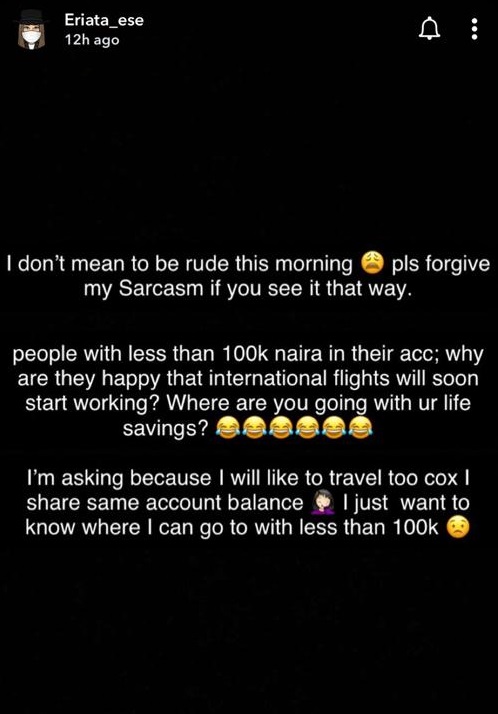 Below are some comments in reaction to her post;
datogonyekachi: Many of them have brothers, sisters, relatives who want to return home.
perf_boss_: They are happy because their abroad boyfriends is coming back 🚶‍♀️🚶‍♀️🚶‍♀️
mz_zee_: How much we have doesn't matter… we only want to see our loved ones
reettahh: Some of us work in places where we can't resume unless international flights resumes,so please it's really not always about traveling out
moreensolar: Some people actually work for these flights, my colleagues neighbor hasn't been paid since March because of the closure. So if she rejoices otobe.
seeker_ib: You don't need to fly to any country, you can sit in your house and feel fly.
omobhalo: Smh…so she doesn't know that, airports staying shut, some people are out of jobs, some families are suffering because their daily bread have been closed…ohhh…she said it's a tasteless sarcasm. Shior.
richhommiie: Or maybe because they finally get to see their loved ones coming into the country.
sharon_jay_: We can go to our village nne 🤣🤣🤣 the account balance is everywhere 🤣🤣