Lady mourns tearfully and refused to fly the Nigerian flag, after losing three brothers to SARS
An unidentified lady during the #EndSARS protest in Enugu refused to fly the Nigerian flag as she grieved the loss of her three brothers to the Special Anti-Robbery Squad (SARS).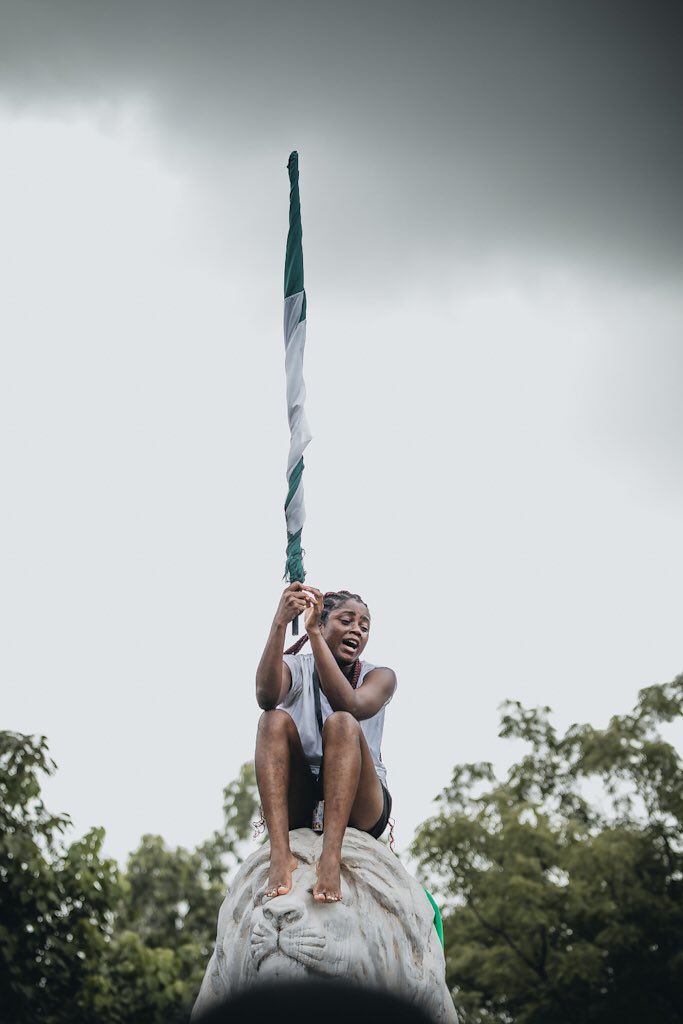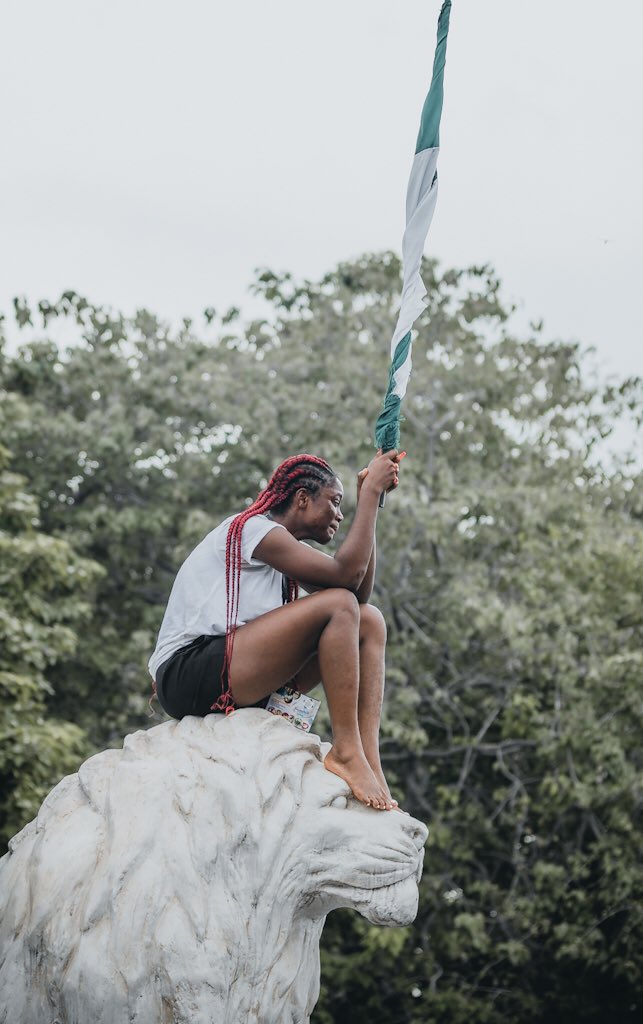 The #EndSARS protest that has been ongoing for a week is a campaign against the unjust killings and brutality by the police in Nigeria.
The young lady, who is yet to be identified, was captured by a protester during the protest against police brutality in Enugu on Tuesday, October 13.
Her photo went viral on social media and people wanted to know the story behind her actions. A twitter user noted that the protest was a personal fight for her as her three brothers were murdered in cold blood and dumped in a well by SARS officials.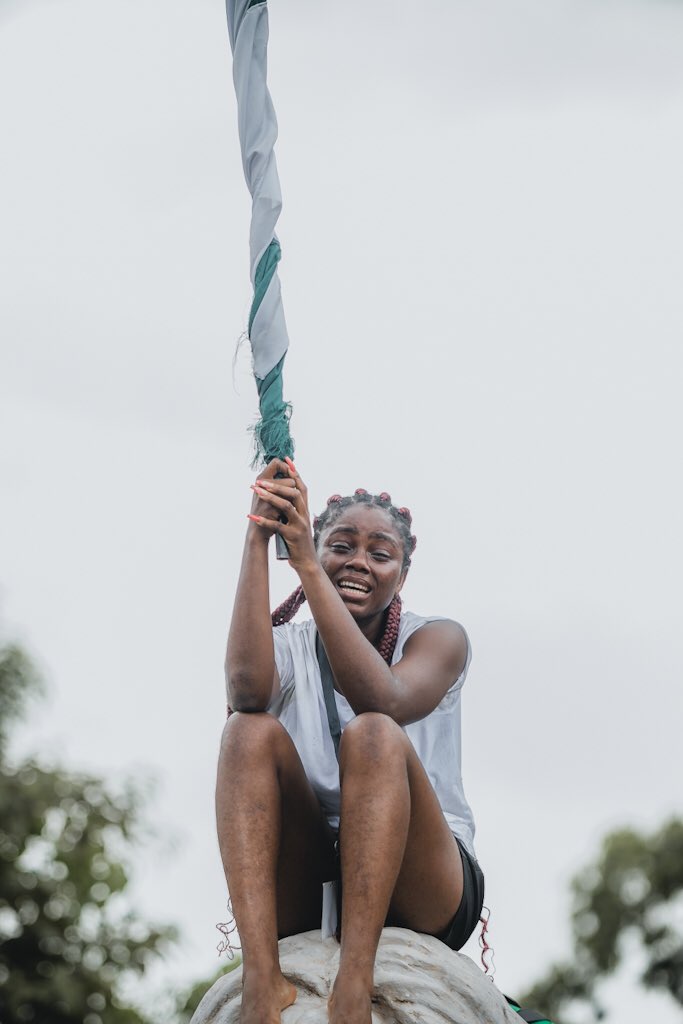 The lady refused to fly the Nigerian flag as she cried uncontrollably while sitting on top of a lion statue in Enugu.
This incident, however caught the attention of other protesters and has stirred reactions on social media.
See some of the reactions below,
Not one brother…3…on the same day…killed and dumped in a well

— Optimus ray (@ugraye) October 13, 2020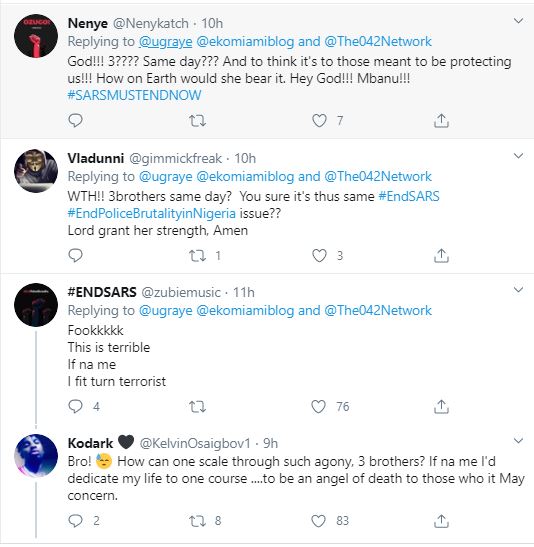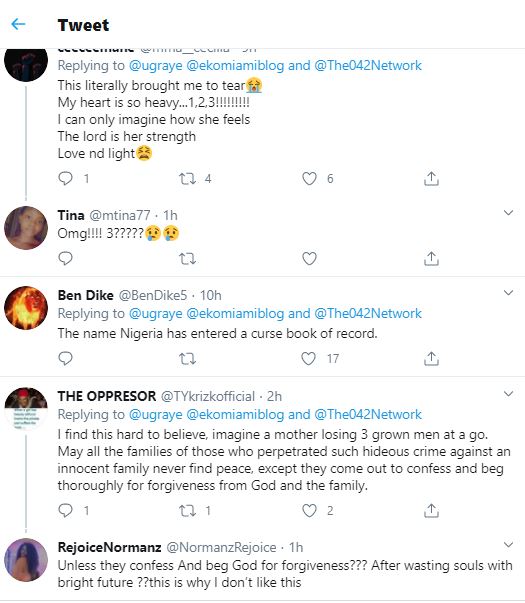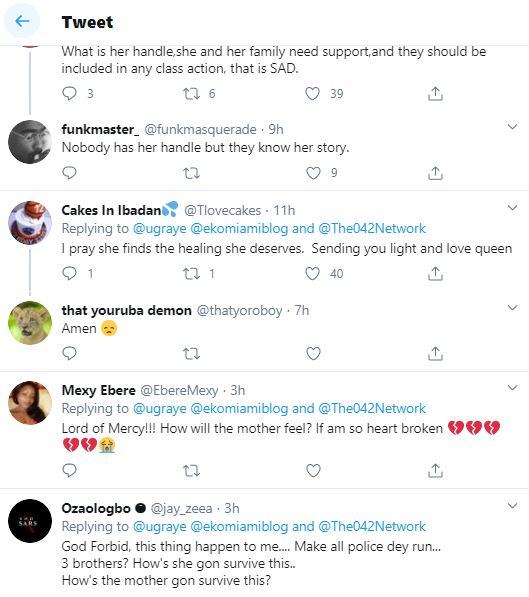 ​