Sad situation of life in the Northern Nigeria as it can be seen from a photo of a little boy drawing guns
A trending photo of a child drawing an assault rifle on a wall in Yobe state has elicited sad reactions from Nigerians on social media.
Kano-based lawyer, Bulama Bukarti, shared the photo on his page with the caption,
"My NCE teacher, Lawan Cheri, saw this boy drawing this on the wall of a neighbour in Damaturu. This tells you everything about the experiences of the children in the northeast. To stop transgenerational trauma, survivors must be properly treated and community healing promoted."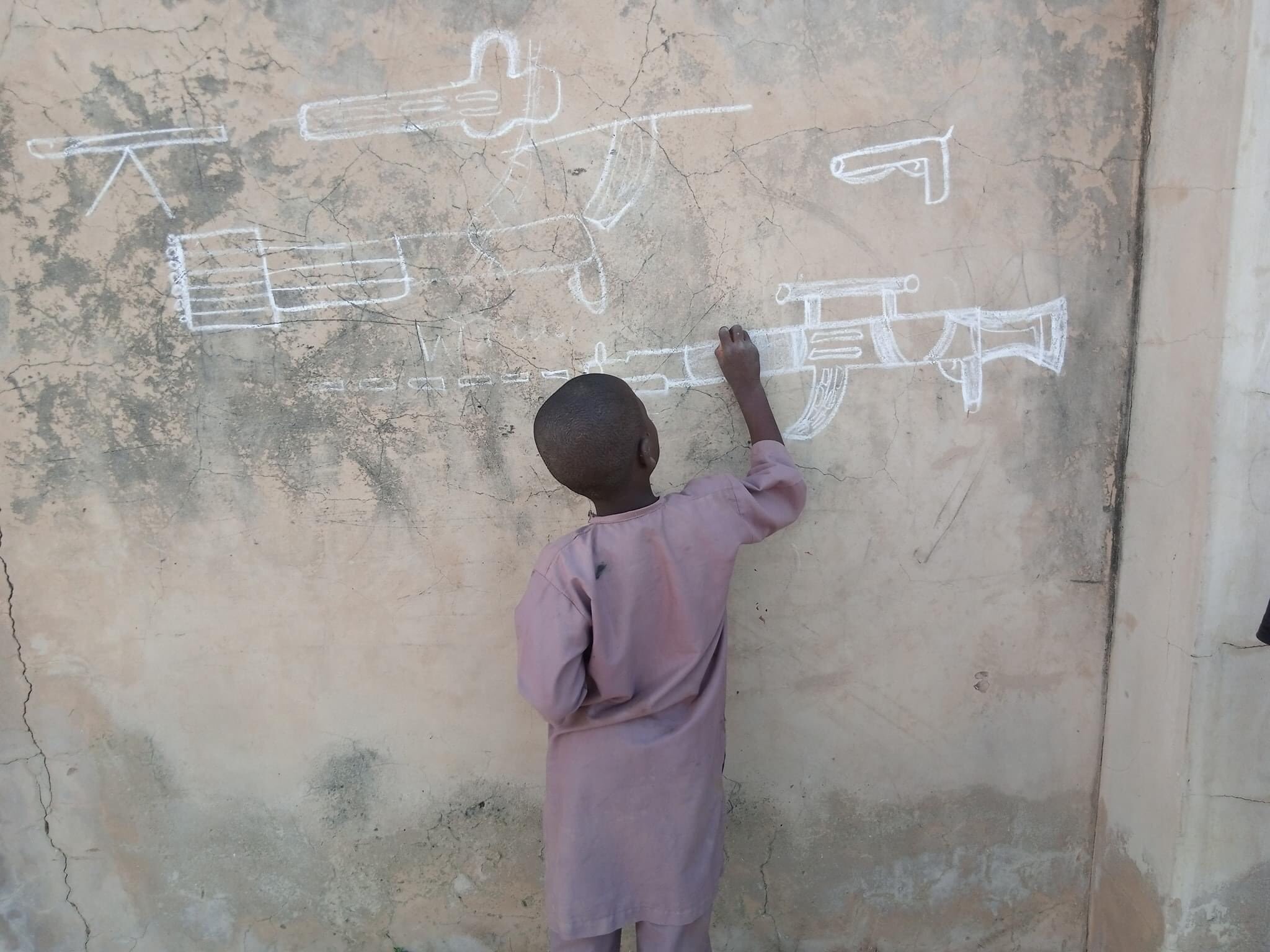 See some reactions below ;
Ikemba wrote ;
These children need to be rehabilitated urgently. If they grow with these new norm. It's doom for the region.
Timi wrote ;
A child with this mindset who is still trying to make and grow is compass of right and wrong in mind, draws guns as what lights up is mind and we are not scared.
The foot prints are in the sands of time that the future will not forgive those that made this unwanted violence
Marshall wrote ;
Subhanallaah! This is tragic wallah. May Allaah heal their communities off the scourge of insurgency.
Westly wrote ;
What is most shocking about this is the accuracy in the depiction of the weapon. It clearly shows that the kid has had a close up look at such weapons for long enough that he is able to draw them offhand so well.
Aminu wrote ;
The boy sees what he see… The trauma is within him. May Allah safeguards them.
Franc wrote ;
Meanwhile, the repentant BH members who tormented people like him physically and mentally get better treatment and rehabilitation. I'm still confused as to the thought process behind the so called rehabilitation of a criminal while victims suffer!
everybody for this country need Therapy we are all going through alot

— OBA OF PITAKWA (@kardinalzero411) November 24, 2020